It's a universal truth that when you Look Good, you Feel Good. And when you Feel Good, you Do Good.
Bryiana Dyrdek, proud wife, mom, best friend, mentor, model, and undiscovered Disney princess — not to mention, Iconic Beauty founder — lives by this motto. When she created Iconic Beauty in 2014, she dreamed of creating a rich sisterhood that empowers, uplifts and inspires women everywhere.

But the path from reality to dreams isn't always rainbows and sparkles,
and the Iconic Beauty story is no exception.

After being diagnosed with a
life-threatening, rare blood disease at 10 years old, all Bryiana wanted was to swim with the dolphins in Hawaii.

The Make-A-Wish Foundation granted her wish and set her on the path to a life that had no limits as long as she dreamed big enough - even though she continued growing up amid extreme bullying and poverty, which led to a slew of internal struggles. Ultimately, Bryiana left home with a hunger to make a difference.
In 2013 she packed her bags and moved to LA with the dream of becoming a model. She didn't have a plan. No place to live, no job lined up — just a dream and a strong sense of purpose that drove her forward at all costs. She'd been told that she wasn't tall enough or pretty enough or this or that. She figured, what did she have to lose? Absolutely nothing. And set out to prove to the world just how powerful a dream could be.


Within a few days, she was scouted and became an internationally published model. But while she was financially secure and well on her way, she still struggled with a feeling of emptiness.
Using the determination and focus she'd learned in her self-funded and angel-sponsored pageant days, she found herself in the world of marketing and personal development. In 2014, with her heels firmly planted on the ground and her head in the clouds, Bryiana leaned on her skills from modeling and pageantry to launch Iconic Beauty in its first iteration: a new kind of girl gang.

Members could learn to Look Good, Feel Good and, ultimately, Do Good in their communities. This new kind of girl gang has had a few different looks since its creation, but the core values have remained the same: Inspire. Empower. Transform.

Bryiana's story - and Iconic Beauty's - is full of ups and downs, but she wouldn't trade it for the world. Eventually, she knew it was time for her to take a step back, grow her family and take special care to bring you the best experience and products possible.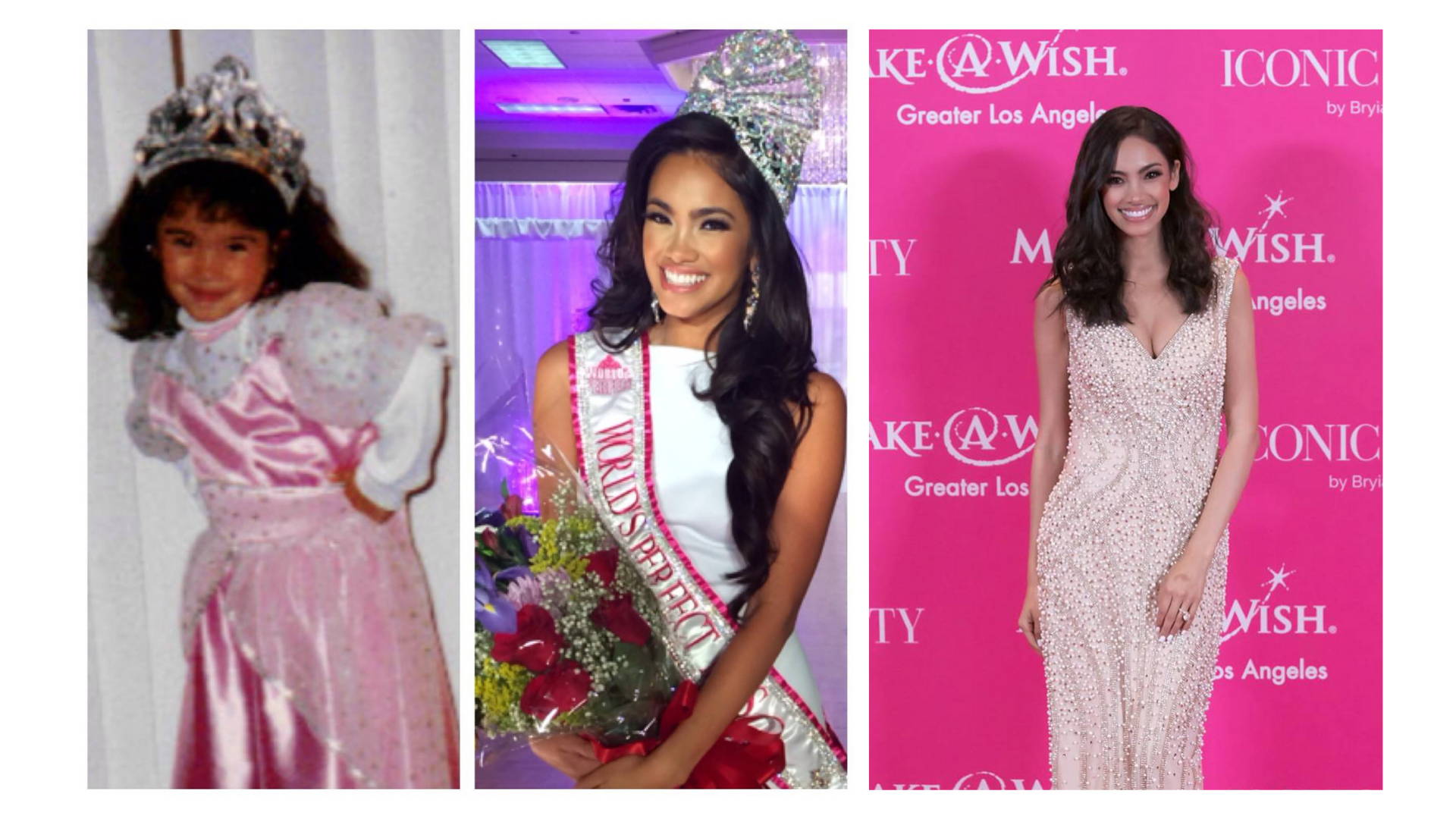 Now, Iconic Beauty is more than a once-per-year event. It is an ever-evolving place for women of all walks of life to come together and lock arms with one another as we chase after our biggest, wildest dreams!

And so, just like your beautiful hair, Iconic Beauty continues growing and growing, becoming a home for big dreamers, motivated achievers, hard workers and everyone in between. Why is our hair so big? It's not full of secrets anymore. It's full of hope and expectation. Now, Bryiana invites you to take a journey to self-empowerment with her. Nothing is beyond your reach. And those dreams? They don't have to remain only that. Let's make them real. Together!