Go Beauty, it's our Birthday!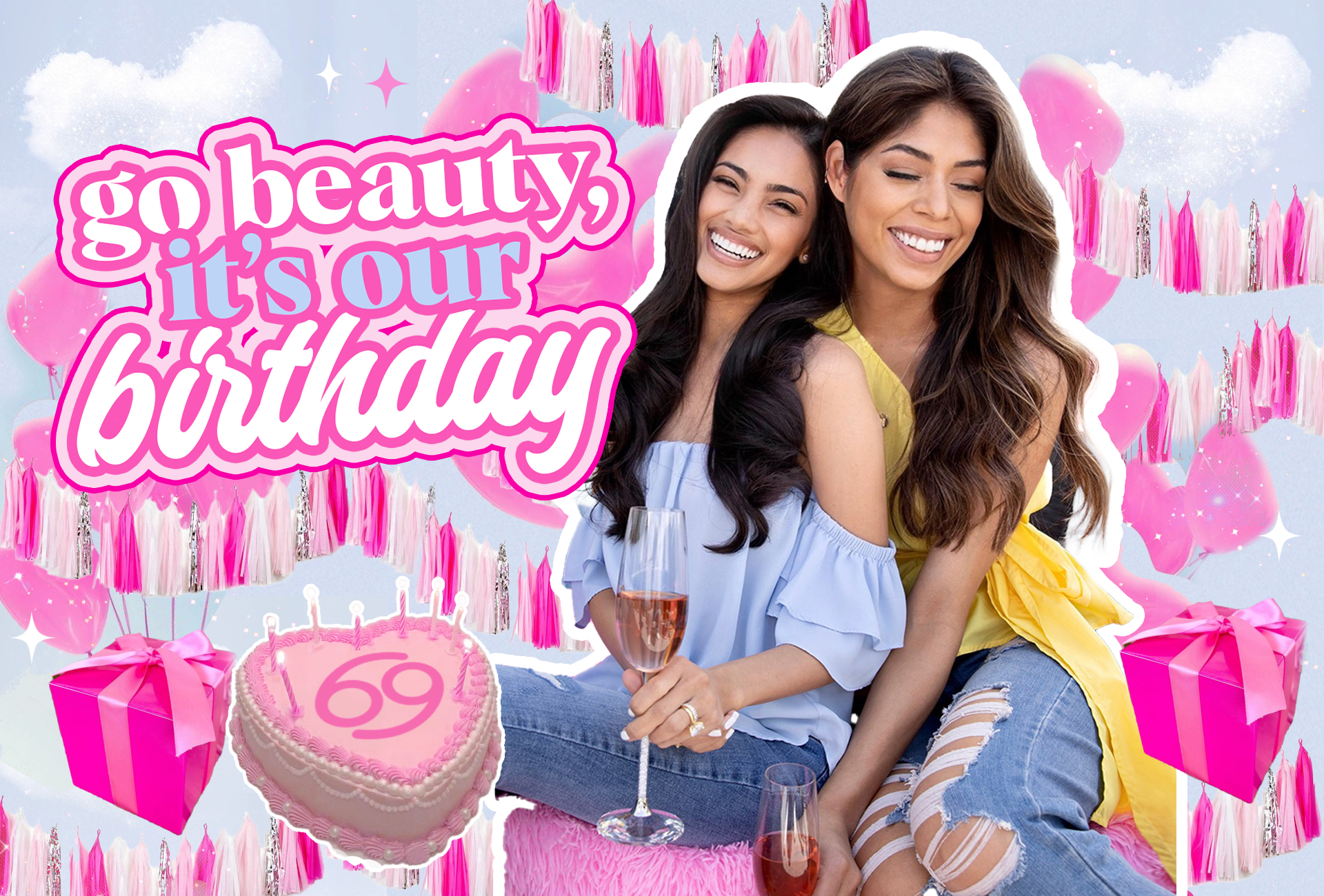 Celebrate with Iconic Beauty's favorite Cancers
When it comes to iconic birthday behavior, Lady Liberty isn't the only person celebrating in July. Loyal, protective, and intuitive, even in matters of astrology, Cancers are who you call when you need to get a job done well. They are most associated with motherhood, feminine energy, and love to take care of others. So it's no surprise to us that Iconic Beauty is founded and led by two fierce, amazing cancers. Both Iconic Beauty's President and Vice President have birthdays this month! To celebrate, Bryiana and Adariana are sharing their favorite things so that you can treat all the cancers in your life with an iconic gift. 
Bryiana's Favorite Things
When it comes to gifts that are equal parts personal and thoughtful, Birthday Co nails it with this beautiful birthday book! If the Cancer in your life checks co-star daily, they will adore this made-to-order book illustrating their unique astrological birth chart. With over 70 pages of detailed horoscope analysis, the birthdate book is sure to show the Cancer in your life how much you love them. 
Practicality meets magic with House of Intuition's zodiac candles. Lightly scented and crystal-infused, the Cancer candle is the perfect addition to a meditation routine or even a bedside table. With special instructions for maximum magical results, this gift will help ensure another amazing journey around the sun. 
When it comes to secret weapons, Iconic Beauty's smoothing serum is at the top of Bryiana's list. Our lightweight, frizz-fighting Smooth Operator keeps your locks sleek and shiny. With UV thermal protectant, your birthday beauty can celebrate worry-free knowing the summer sun and humidity don't stand a chance against their hair.
Who says you can only be extra during the daytime? Comfort meets absolute glam with these hot pink, silk-satin pajamas from Nadine Merabi. Complete with diamond buttons and pink feather trim, the beauty in your life will feel like luxury all night long. Whether she's staying in for a date night or packing for a girl's trip, these are sure to be an iconic staple in her wardrobe. 
The unfortunate truth is that we can't drink wine all day long. According to studies, women need to consume around 2.7 liters of water every day, but thanks to this VitaJuwel water bottle, even hydration can sparkle. Complete with an exchangeable gem pod, this premium glass bottle infuses your water with tranquility, awareness, and energy in order to shine from the inside out.
Adariana's Favorite Things
Who said Mondays have to be boring? With the Mystic Mondays Crystal Deck, your birthday beauty will begin every week tapping into their intuition and supercharging their intentions. Vibrant illustrations channel the magic of gemstones in every card and pair perfectly with tarot cards for added healing power. 

This hairspray from Iconic Beauty is the best travel companion for style control! Limitless Control is the best thing if you only have to pack one hairspray. With hard hold for sleek back looks, medium for curling hairstyles, and light for quick touch-ups, this product does it all. Your beauty will be obsessed with our vitamin-packed formula that keeps every strand in place and healthier than ever. 
Give the beauty in your life the gift of peace and relaxation with a Soaak membership. Backed by years of clinical research, Soaak was born to make the benefits of an in-clinic practice using sound frequencies and Mindful Intentions more accessible and affordable. Using leading-edge technology, Soaak provides mobile sounds proven to boost moods, improve sleep, and decrease anxiety. In the year of our Lord 2022, who doesn't need this?
Remember that feeling when you broke out a new set of gel pens in sixth grade? Yeah, so do we… every single time when we use these TUL retractable gel pens. With bold, bright colors, your beauty will love documenting her plans, dreams, and goals. Add these to your morning routine for maximum productivity and joy!
Skims Robe - click here to shop ✨
With one little one at home and another on the way, Adariana knows the importance of comfort. This plush robe from Skims is coziness at its finest. Available in an assortment of colors and pockets deep enough for pacifiers and phones, you'll have to force your beauty to leave the house again once she puts this on! 
We all deserve to feel special and with one of these gifts, you're sure to brighten anyone's day. Whether you're shopping for a beauty in your life or want to treat yourself, Bryiana and Adariana have ideas for everyone. And not to be a tease, but keep an eye out because our favorite gift ever is coming soon and it is ICONIC!
Have you tried any of their favorites or do you have a great gift idea? We'd love to hear! Comment below or tag us on Instagram with all of the goodies.