Do Good with the Epilepsy Foundation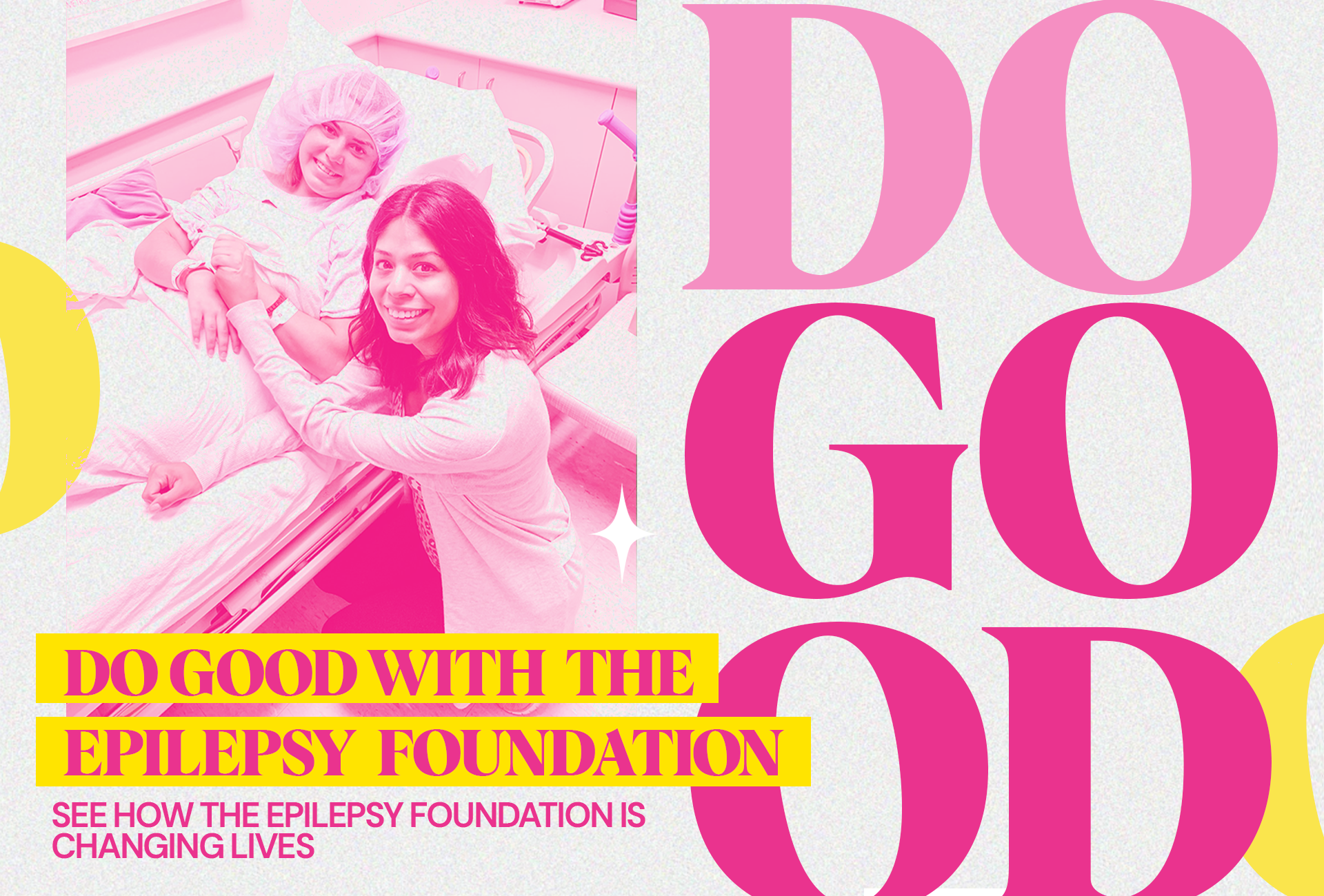 See how the Epilepsy Foundation is changing and saving lives.
With 3.4 million Americans living with seizures in the United States alone, chances are high that you have heard of epilepsy before. However, for such a broad and common neurological disorder (the 4th most common neurological disorder in the world), many of us are still woefully underinformed about it. Thankfully for the millions affected and their loved ones, the Epilepsy Foundation has made it their mission to promote awareness and understanding of this wide-ranging disorder.
Epilepsy is a brain disorder that causes recurring and unproved seizures. Those with epilepsy are diagnosed once they have experienced two unprovoked seizures or one with a high risk for more. Not all seizures are the result of epilepsy and seizures can be the result of many things, such as a high fever or brain injury, but often the causes are completely unknown. The word "epilepsy" means the same thing as "seizure disorder." So while one person with epilepsy may only experience two seizures over the course of their lives, others may experience severe seizures that affect their everyday life. 
With such a broad range of severity, the research to help those living with epilepsy must be equally as expansive. The Epilepsy Foundation is leading the fight to help those living with epilepsy to overcome the challenges they experience and your donations help fund life-changing research. Since 2003, the Epilepsy Foundation has funded nearly half of the therapies in the epilepsy clinical pipeline. By developing a research ecosystem that spans from idea to market, they are encouraging innovation while developing the next generation of scientists. The therapies being discovered not only help with day-to-day life but also the lifespan of this potentially fatal disorder. 
Iconic Beauty's Vice President, Adariana Cortopassi, has seen firsthand the results of the Epilepsy Foundation's commitment to research. Adariana's little sister was diagnosed with epilepsy at the age of five and has lived with seizures ever since. At the time of her diagnosis more than 20 years ago, the information was sparse and treatments were few. Her family was faced with daily medications and a future unknown. Thanks to scientific discoveries and the advancements in technology, her sister has received life-altering surgeries providing her with an improved quality of life that is less disrupted by seizures. 
"Donating is so important because that money goes to research, supporting survivor rights, advocacy, and raising awareness."
Raising awareness surrounding epilepsy is also at the cornerstone of the Epilepsy Foundation's mission. They seek to help everyone understand not only what a seizure looks like, but what to do if they see someone having a seizure. They believe that the more others talk about epilepsy, the fewer people living with the condition will have to fear discrimination, receiving improper first aid, or keeping their diagnosis hidden. Education is key and the Epilepsy Foundation encourages everyone to learn about the steps to take to aid and become an advocate. 
Whether you are personally affected by epilepsy or not, supporting the Epilepsy Foundation can help improve the lives of millions. By donating, you're directly assisting in discovering new, potentially life-saving, therapies. Beyond monetary assistance, you can also become an epilepsy advocate. By not only spreading awareness and education but by reaching out to local lawmakers to help champion bills, your actions can make a massive difference in the lives of others. 
To learn more about the Epilepsy Foundation and all of the work they are doing, click HERE.