10 Iconic Podcasts to Listen to Right Now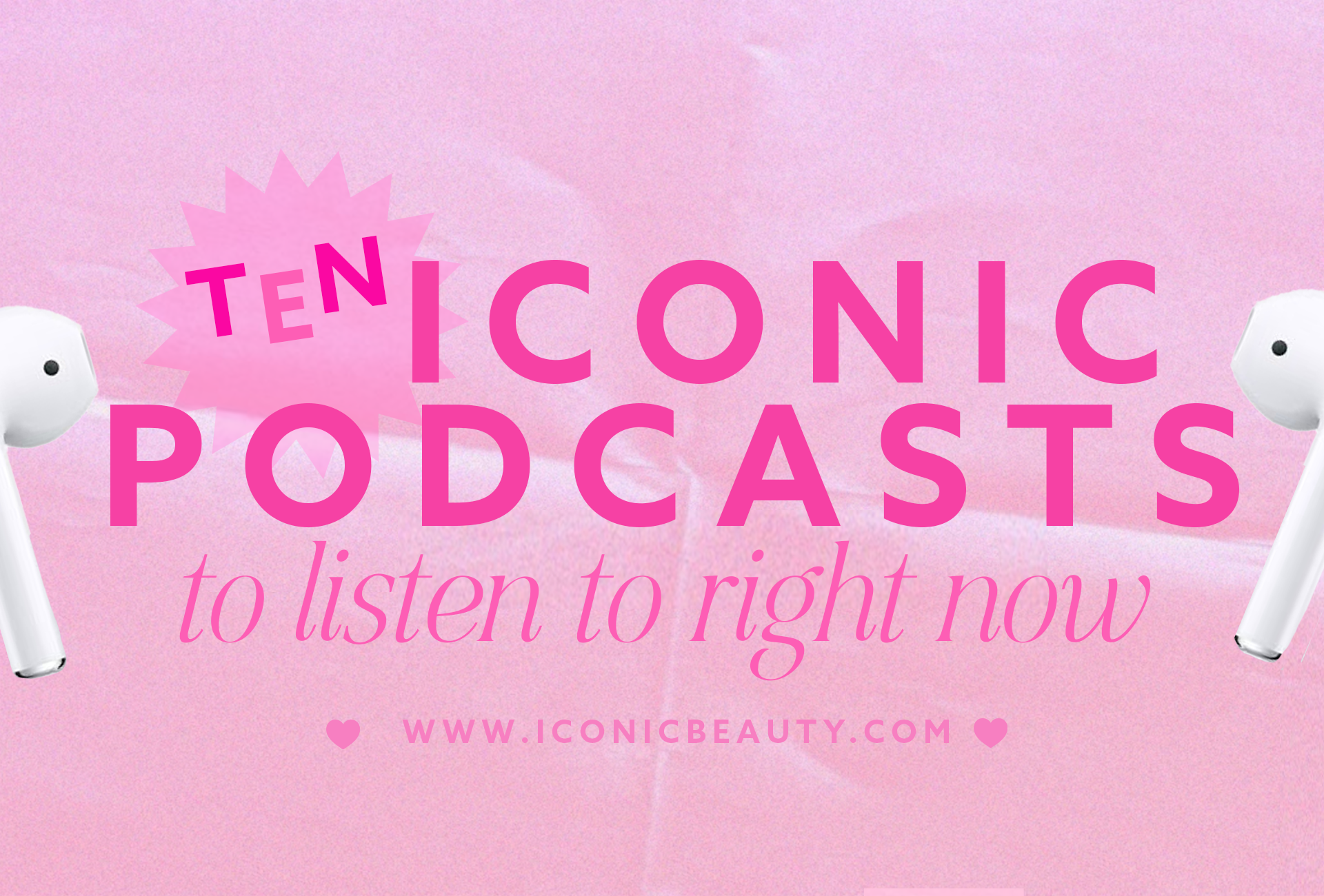 Listen, like, and subscribe to IB's favorite podcasts
Whether you're driving to work, folding laundry, or jogging around your neighborhood, listening to a good podcast can make anything more enjoyable. Podcasting was first developed in 2004 by a former MTV video jockey who coded a program that enabled people to download internet radio to their iPods (millennials stand up!).
In the years since it seems like almost everyone has taken advantage of the opportunity to start their own podcast and broadcast their own thoughts and opinions. With topics ranging from true crime to pop culture to personal development, there's a podcast for everyone. However, with over 2 million podcasts to choose from, finding one for you might be a teeny bit overwhelming. Don't fret, Beauty! We're sharing our favorite podcasts to get you started. 
10 Iconic Podcasts
Created by best friends Lindsey Simcik and Krista Williams as they prepared for their Saturn Return, Almost 30 explores all things spirituality, health and wellness, relationships, career, and basically everything that ties in with growth and evolution. Twice a week, Lindsey and Krista come together to explore and question how to become the best versions of themselves and encourage all listeners to do the same.
The Expanded Podcast created by To Be Magnetic™ is the go-to podcast for grounded manifestation. Tune in weekly as host Lacy Phillips conducts deep dives into the To Be Magnetic process, powerful manifestation stories, and interviews with industry experts and expanders who will help you "see to believe" what's possible. Every episode will strengthen your belief in manifestation and what the Universe has to offer in order to create your best life.
Jay Shetty is a New York Times bestselling author, a purpose coach, former monk, and the host of the On Purpose podcast. Jay Shetty's purpose is to make wisdom go viral. On Purpose podcast brings fascinating conversations with some of the most insightful people in the world straight to viewers all over the world.
Keep It is a hilarious weekly podcast hosted by Louis Virtel and Ira Madison III. Each week they are joined by comedians, journalists, actors, musicians, politicians, and more to discuss the latest ways pop culture and entertainment are intersecting with politics and society. During these weekly episodes, you can expect to learn and laugh out loud listening to the endless amounts of shade.

Casey Wilson and Danielle Schneider LOVE the Real Housewives on Bravo, and they're sharing that excitement with you on Bitch Sesh! Listen in to hear the ladies dish on the season's wildest moments, answer all your burning Housewives questions, drink Housewives-branded wine, and bring on some super special guests. Don't be tardy to the party!
The Bossbabe Podcast is your place for money-making insights, social media hacks, and all the behind-the-scenes secrets for creating a life you absolutely love. Every week Bossbabe founders Natalie Ellis and Danielle Canty talk with some of the most brilliant and talented women to learn how they've made their money, built their personal brands, and created lives they are proud of.
Armchair Expert is a podcast that celebrates the messiness of being human. Twice a week, hosts Dax Shepard and Monica Padman interview celebrities and experts in their fields in order to learn about everything from wasps to religion. Tune in to Spotify to celebrate the challenges and setbacks that ultimately lead to growth and betterment.
Author of the bestselling book, Untamed, Glennon Doyle comes to us with a podcast based on the simple mantra: We can do hard things. Joined by her wife, Abby Wambach, and her sister, Amanda Doyle, they get real about the hard things life can bring. Each week they ask to help carry the difficult so we can all live a little bit lighter and braver, freer, and less alone.
Hilarious comedians and best friends Nicole Byer and Sasheer Zamata have teamed up to give us the best friend podcast we all deserve. Whether they are talking about Nicole's pole dancing, Sasheer's love of chairs, taking quizzes, or answering listeners' queries about friendship problems, this iconic duo brings laughs and tender moments every Wednesday. 
Join Nicaila Matthews Okome as she highlights bold, successful Black women entrepreneurs who have scaled from side hustle to profitable business. Side Hustle Pro podcast was created in 2016 and has since been named "the perfect entrepreneurship podcast" by Mashable and earned millions of downloads. Listen to this podcast when you need an extra dose of motivation in order to monetize your side hustle. 
Podcasts have not only made sharing our passions and expertise more accessible, but it has also made exploring them easier as well. From laughing with new best friends to expanding your spiritual beliefs, there's nothing better than finding a podcast you love. We just know that you're going to subscribe and listen to these iconic podcasts. 
Are there any podcasts not on our list that you love? Make sure to comment below and to tag @IconicBeauty on IG!