The Evolution of Iconic Beauty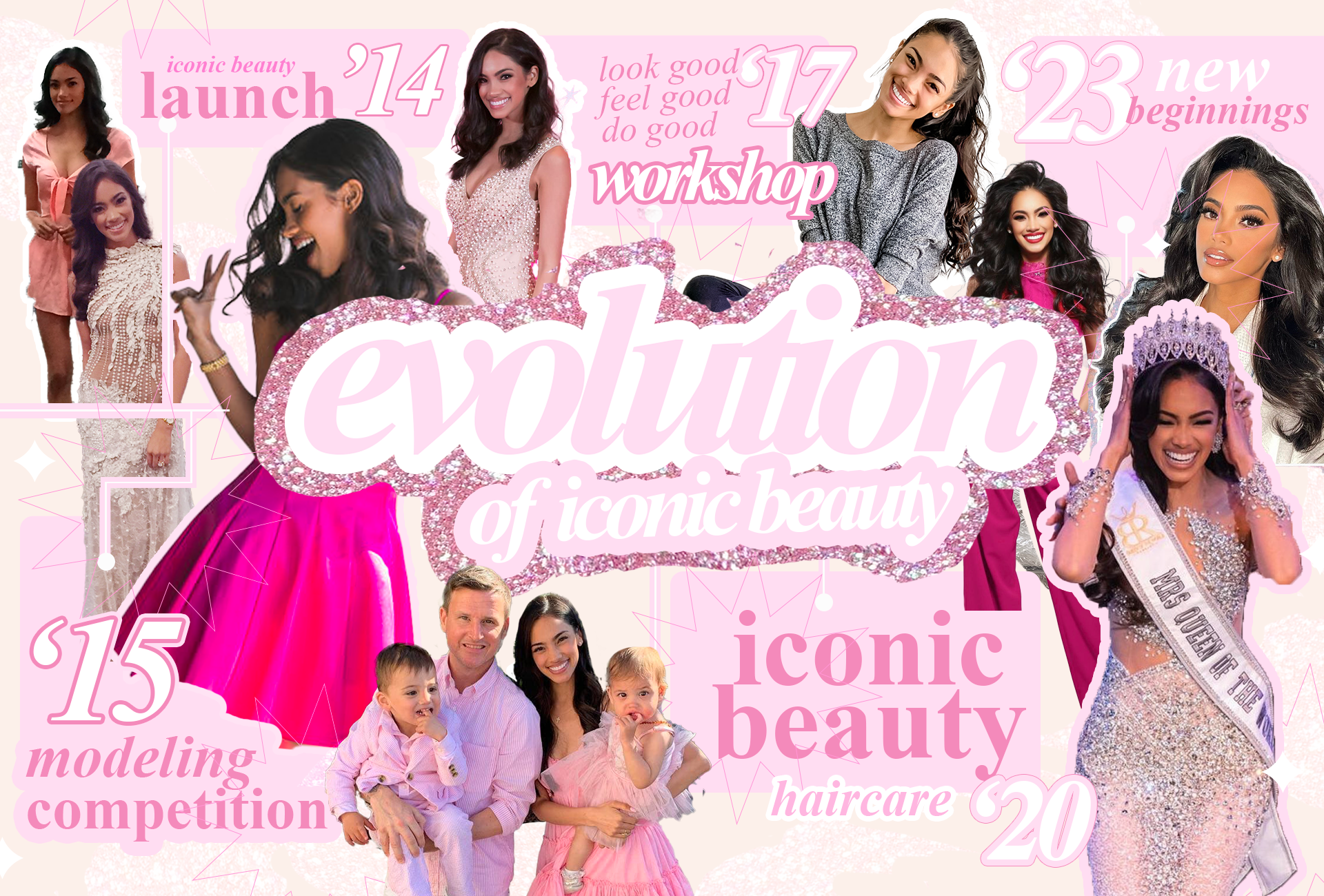 Look good, feel good, do good…
no matter what. 
The only constant we face in life is change. From the world around us to the people we are, everything around us is constantly transforming and evolving. As we make our way through life learning from failures and successes alike, we prepare for the future ahead, stepping into the best versions of ourselves as we pursue our dreams. If you're doing it right, you're not the same person today as you were a year ago. You shed old skin—old identities—in order to become the best version of yourself… and the same is true for Iconic Beauty.
When Bryiana Dyrdek founded Iconic Beauty in 2014, she had dreams and a vision of creating a new kind of sisterhood. After moving to Los Angeles by herself, she learned first-hand just how important it is to not only have a strong sense of belonging, but the support of a community. She launched the first iteration of Iconic Beauty where she hosted once-a-year events for women to learn self-development tools, network, and create memories that would last a lifetime.
From pageants, to photo shoots, and even granting a wish for the Make-A-Wish Foundation, the original dream for Iconic Beauty was coming true. Using her skills in modeling and pageantry, Bryiana knew the ultimate mission of Iconic Beauty was: Look Good, Feel Good, Do Good.
After amazing events and countless friendships formed, Bryiana made the decision to step back and focus on her new roles in life as a mother and wife. As she grew and settled into this new version of herself, she realized that it was time for Iconic Beauty to have its first major evolution. Although she loved the event format of the years prior, she wanted to expand her reach so that everyone had the opportunity to be an Iconic Beauty. With a sharpened focus, she set her sights on building a high-quality product line, and soon, Iconic Beauty 2.0 was born.
Named and created to inspire and empower, Iconic Beauty haircare is made of the best ingredients in order to protect your hair so that you Look Good and Feel Good. The Iconic Beauty community has continued to grow, too. Beauties all across the country have committed to Do Good through our #IconicKindnesses and beyond.
We are so proud of every version of Iconic Beauty and it means so much to us that you are too. This company was created out of the desire to deepen roots in the community and is now strengthening the roots that hold up our crowns. Countless testimonies of women living their best lives and stepping into their power have fueled the fire for Iconic Beauty to continue on this path of growth and change. As we prepare to introduce you to the newest iteration of Iconic Beauty (shh! A Secret is coming!) rest assured that our core values have remained the same: Inspire. Empower. Transform. Working alongside Beauties like you has made every step of this journey more amazing than the last. We can't wait to continue to Look Good, Feel Good, and Do Good with you for many years to come.