Fall Back In Love With Yourself: Embracing Self-Care this Autumn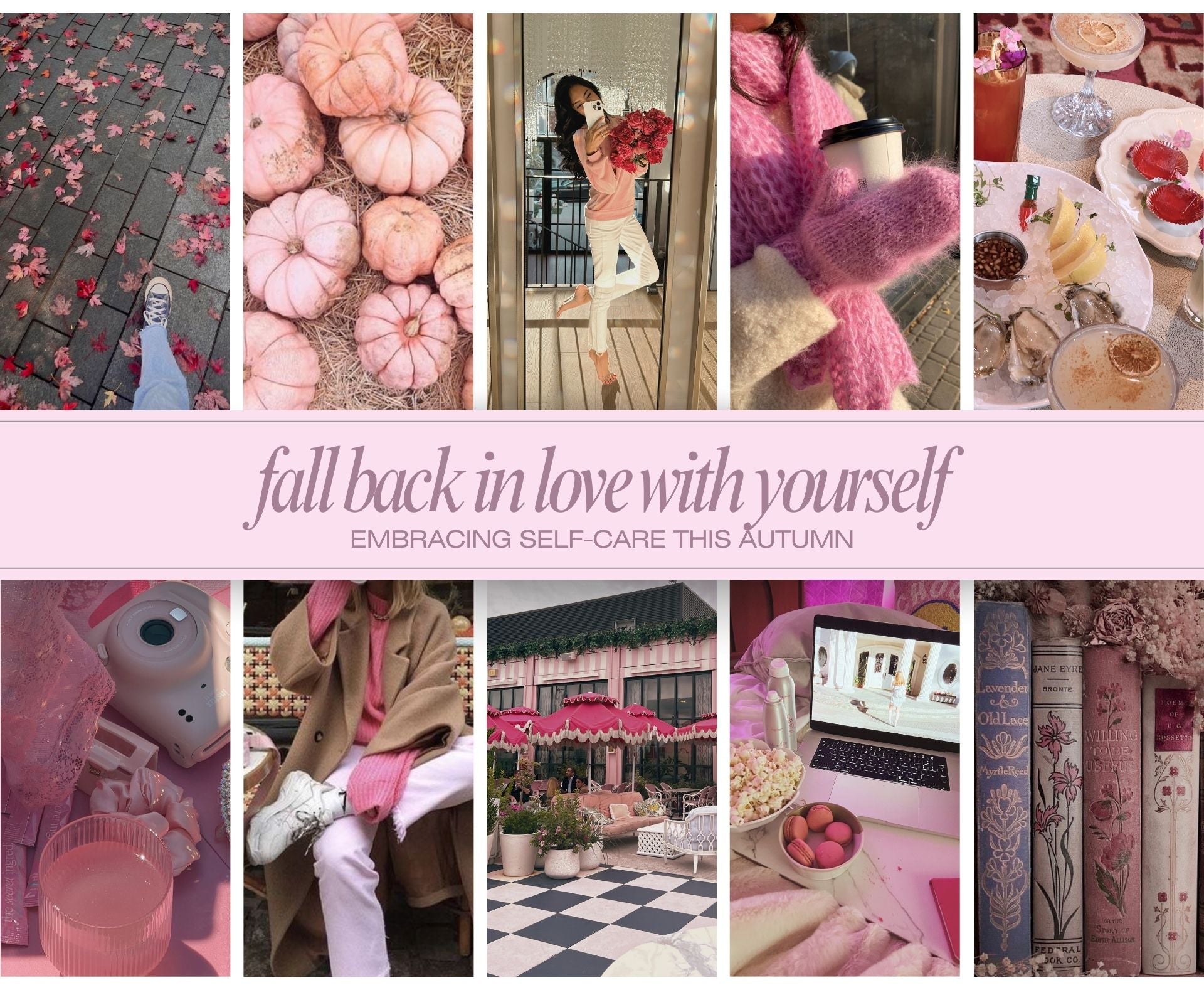 As we welcome the change in seasons, we are following Mother Nature's lead in beautiful transformation and invite you to join us in our "soft girl era" as we take this new season to reconnect with our true selves and prioritize our mental well-being.
After shifting gears over the summer to return to the roots of our dreams on a soulful journey of healing, transformation and self-discovery to "romanticize life" we experienced firsthand the magic and power of falling in love with life's small, yet precious moments. Now it's time to "Fall Back In Love With Yourself" so we've put together over 200 ideas tailored to nurture the soft, feminine side within each of us during the fall season.
In today's fast-paced world, it's easy to lose sight of our own needs and to overlook the importance of self-care and mental well-being. We often find ourselves caught up in the demands of daily life, leaving little time for self-reflection and introspection. This is why Fall Back In Love With Yourself was created—to provide you with a comprehensive collection of ideas and practices designed to help you reclaim your inner balance and take care of your mind, body, and soul.
Within the packet below, you will discover a bunch of self-care activities that celebrate the essence of femininity. From simple, nurturing rituals to deeper explorations of holistic well-being, we have curated an array of suggestions to support you on your personal journey. Embrace the beauty of self-discovery and reconnect with the parts of yourself that may have been forgotten. There are even some spooky and festive ideas if an adrenaline rush is what you need to help launch you back into a place of thrill and excitement.
Take a moment to indulge in the small pleasures that make your heart sing—a warm cup of herbal tea on a crisp autumn morning, a leisurely bubble bath by candlelight, or the joy of getting lost in a captivating book. Engage in practices that bring you back to you.
This fall, let the changing leaves be a symbol of your own transformation. Embrace the season as an invitation to reconnect with your authenticity, nourish your femininity, and prioritize your mental well-being. Lovingly wrap yourself in self-compassion and remind yourself that you deserve love, care, and nurturing just as much as anyone else.
Nothing is coincidence so take it as a sign that out of 8 billion people on earth, YOU crossed paths with this gentle reminder that self-care is not a luxury but a vital necessity for living a vibrant, fulfilling life.