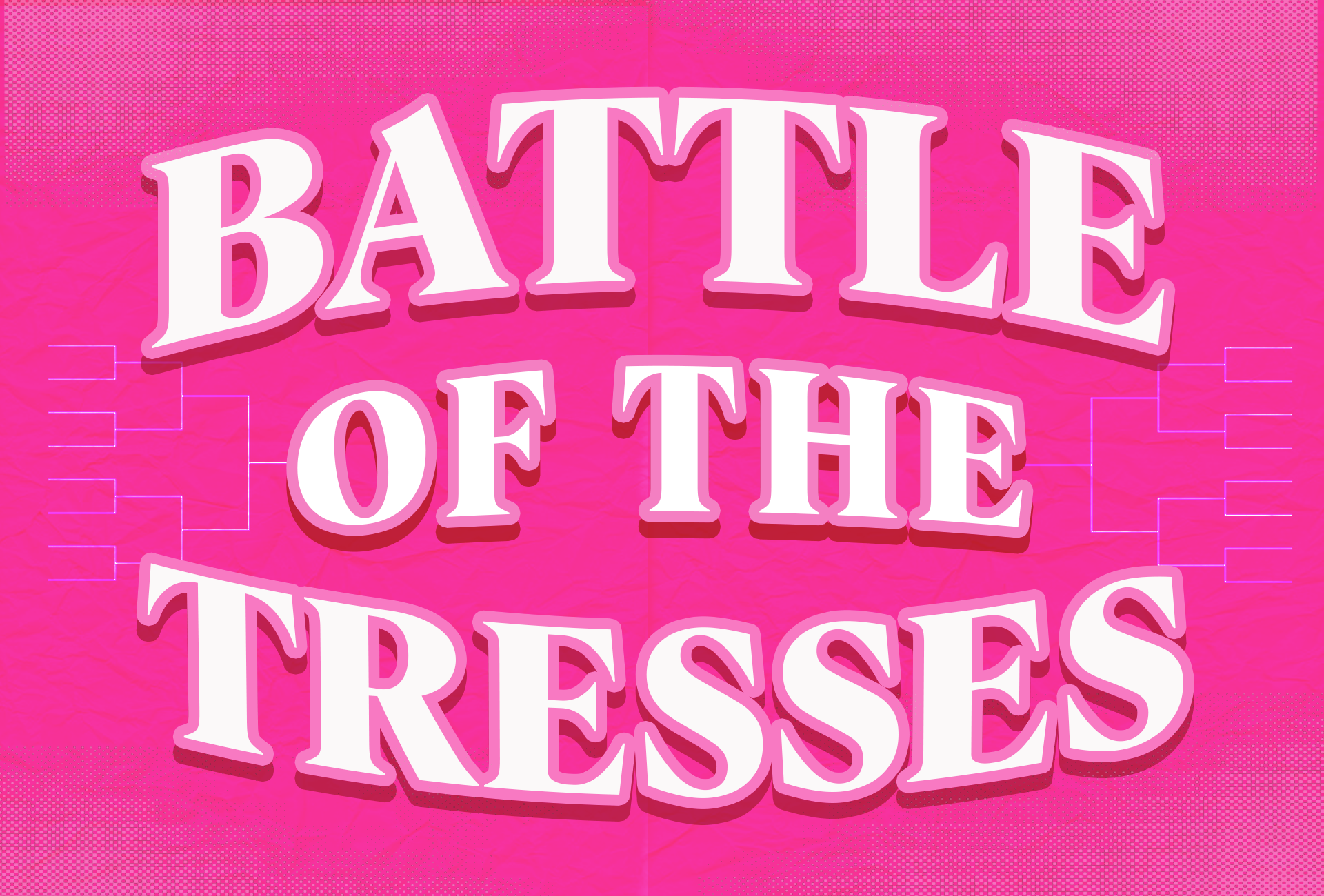 According to the internet, something big is going on in the sports ball world. NBA playoffs arrived and they have turned the even casual observers into screaming, ranting, diehard basketball fanatics. 
People are placing bets and filling out brackets, doing anything to feel closer to their favorite teams. And while we appreciate a fantastic pair of basketball kicks as much as the next person, not even FOMO could get us to place bets on what team is going to take home the crown… or trophy. Whatever.
Whenever someone ask me what my
NBA pick is, I tell them Troy Bolton.
Just because we don't keep track of basketball, doesn't mean we shouldn't be able to have a little fun too, right? What if we band together to choose something even more important, like, say… fantastic hair products? Yes, Beauty, that's right. It's time for Iconic Beauty Madness! Our products will go head to head and together, we will determine which Iconic Beauty reigns supreme.
So, without further ado, allow us to introduce our Iconic lineup!
Super Star Spritz All Day Hold Spritz
Never underestimate the importance of a long-lasting hairspray! Infused with 11 nourishing botanicals, this volume-boosting, humidity-proof formula locks in volume, shine, and style that lasts as long as you.
Limitless Control Tri-Spray Hairspray
It doesn't matter if you need a little or a lot, this unique hairspray delivers three ways, from light to medium to firm! Blended with Provitamin B5 and 12 amino acids, this formula adds strength and volume while fortifying hair with each use.
Cheat Day Dry Shampoo
Whether you hit the gym or just hit snooze, this dry shampoo is ready to refresh your look in just a few sprays. Infused with natural clay for added volume and texture, it's perfect for reviving your style anytime and blends perfectly with every hair color.
Damage Control Thermal Protectant
What's the damage? None! This heat-activated thermal protectant spray is infused with vitamin-rich Burdock Root extract, plus damage-preventing and strengthening Keratin Protein. Used over time, you'll see stronger, softer hair no matter what your styling tools bring on.
Smooth Operator Smoothing Serum
Let the weather do its thing while you stay iconic on every occasion. Infused with Meadowfoam Oil, this fast-absorbing, lightweight serum stomps out frizz while keeping hair flowing smoothly and effortlessly shiny.
Closer to Heaven Root Booster
Take your hair to new heights with this volume-boosting foam-to-lotion spray that lets you zero in for a targeted application. Infused with Sunflower Seed extract to keep your style big, bold, and glossy.
The Mane Attraction Set
Speak volumes without saying a word! This set of The Mane Attraction Shampoo and Conditioner keeps your hair healthy and voluminous. The shampoo infuses weightless volume while delicately freeing the hair and scalp of surface impurities so you can set your sights even higher! This rich, luxe formula keeps it up with Biotin for thicker, faster-growing hair over time, plus Provitamin B5 to strengthen and nourish each strand from within. While our condition contains strand-plumping Keratin, plus Provitamin B5 for faster growth and stronger hair. A hint of Olive Oil nourishes, hydrates, and polishes hair without weighing you down. It's big hair today and, with each rinse, bigger hair tomorrow.
The Power Move Set
Strength isn't just physical - it's also your state of mind. Using The Power Move Shampoo you can power up with this potent elixir of Biotin for faster, thicker growth, Provitamin B5 for stronger strands from the inside out, and 7 soothing botanicals for a healthy scalp and nourished hair. With regular use, you're on your way to thicker, stronger, longer hair. The Power Move Conditioner is formulated with Biotin and Provitamin B5 for thicker, stronger, fuller strands and super-charged growth, plus 11 amino acids to hydrate and nourish from the root down, you'll see healthier, longer, stronger hair over time.
Don't Get it Twisted Detangler
Resist the twist! Take out the tangles and repair your split ends with this vitamin-rich detangler, infused with Provitamin B5 and amino acids for strength, plus botanical extracts for an extra dose of high shine and extra soft conditioning.
Hold my Crown Ultra Hold Hairspray
Wear the crown. Be the crown. You are the crown. Hold your perfect look in place without sacrificing texture or flexibility with this ultra hold hairspray formulated to add strength and shine so you can rule the world and look good doing it.
Big Hair Energy Texturizing Spray
Go big - and take your style with you! Spritz on this dry spray for instant texture, shape, and volume. Infused with Sunflower seed extract for extra shine, you're just a spray away from an undone look that is all the rage.
As you can see, the competition is beyond fierce in this tournament of greatness. We think they're all winners and need your help to decide who the ultimate haircare queen is. Join us on Instagram as we vote and make our way through the bracket to choose our winner!