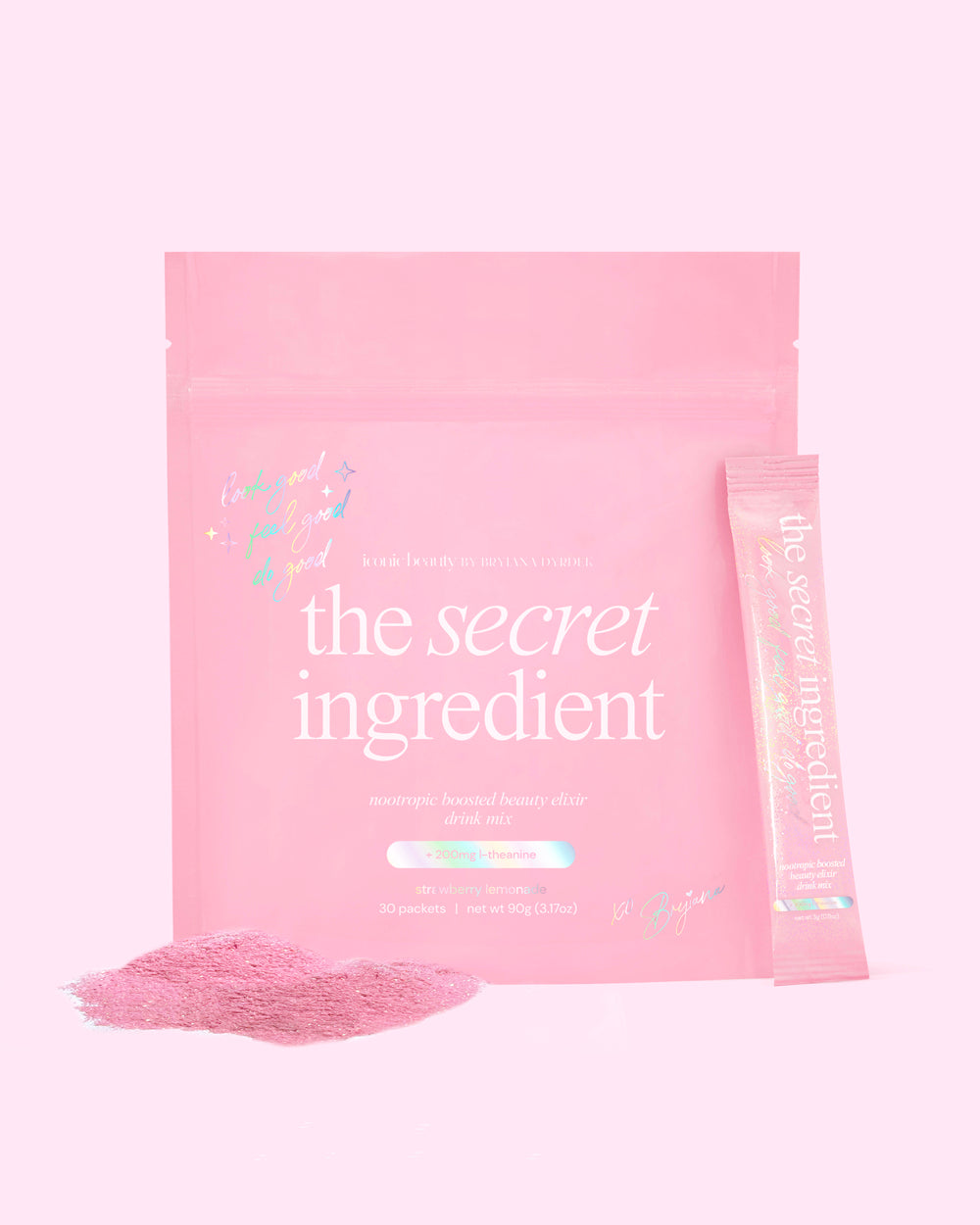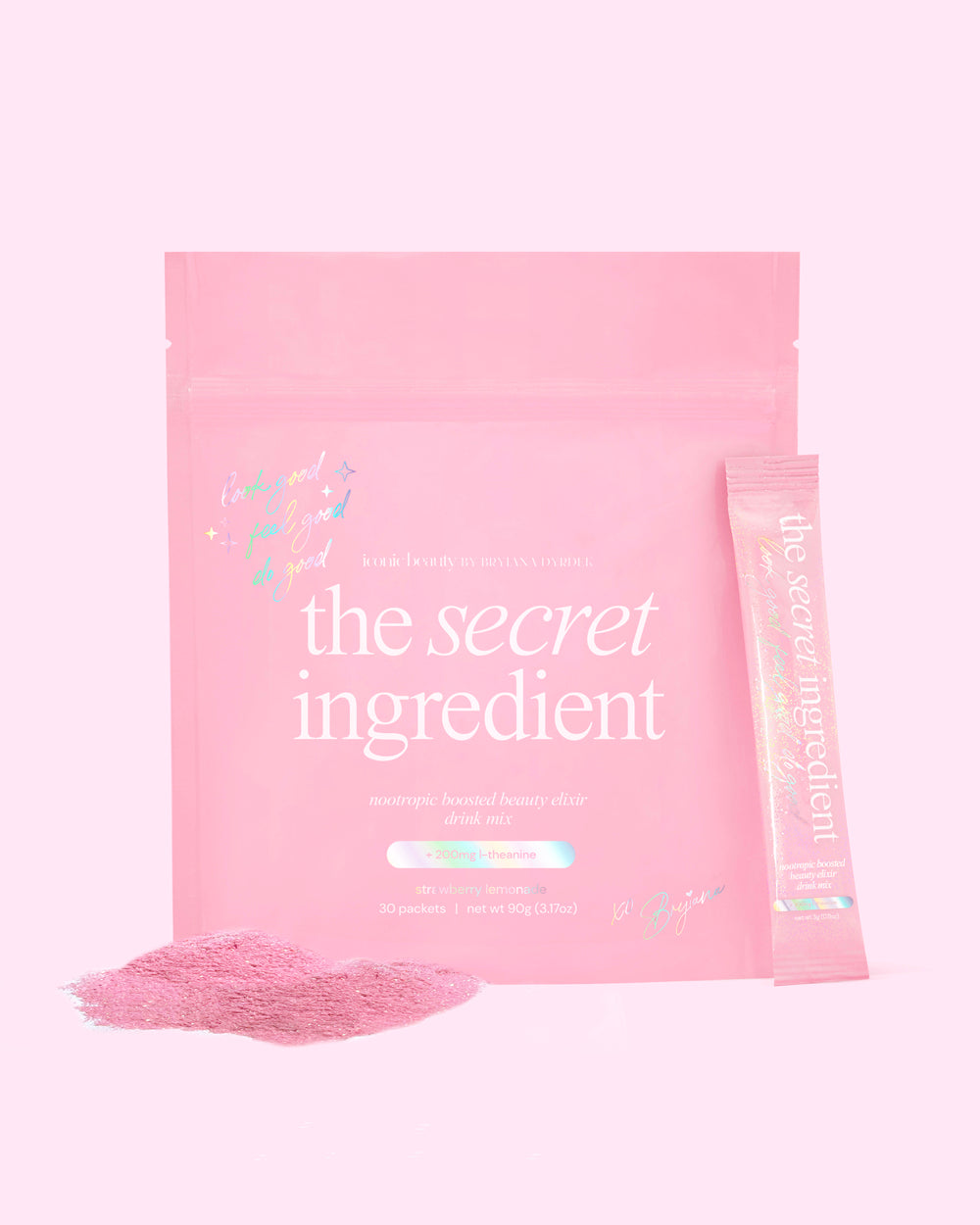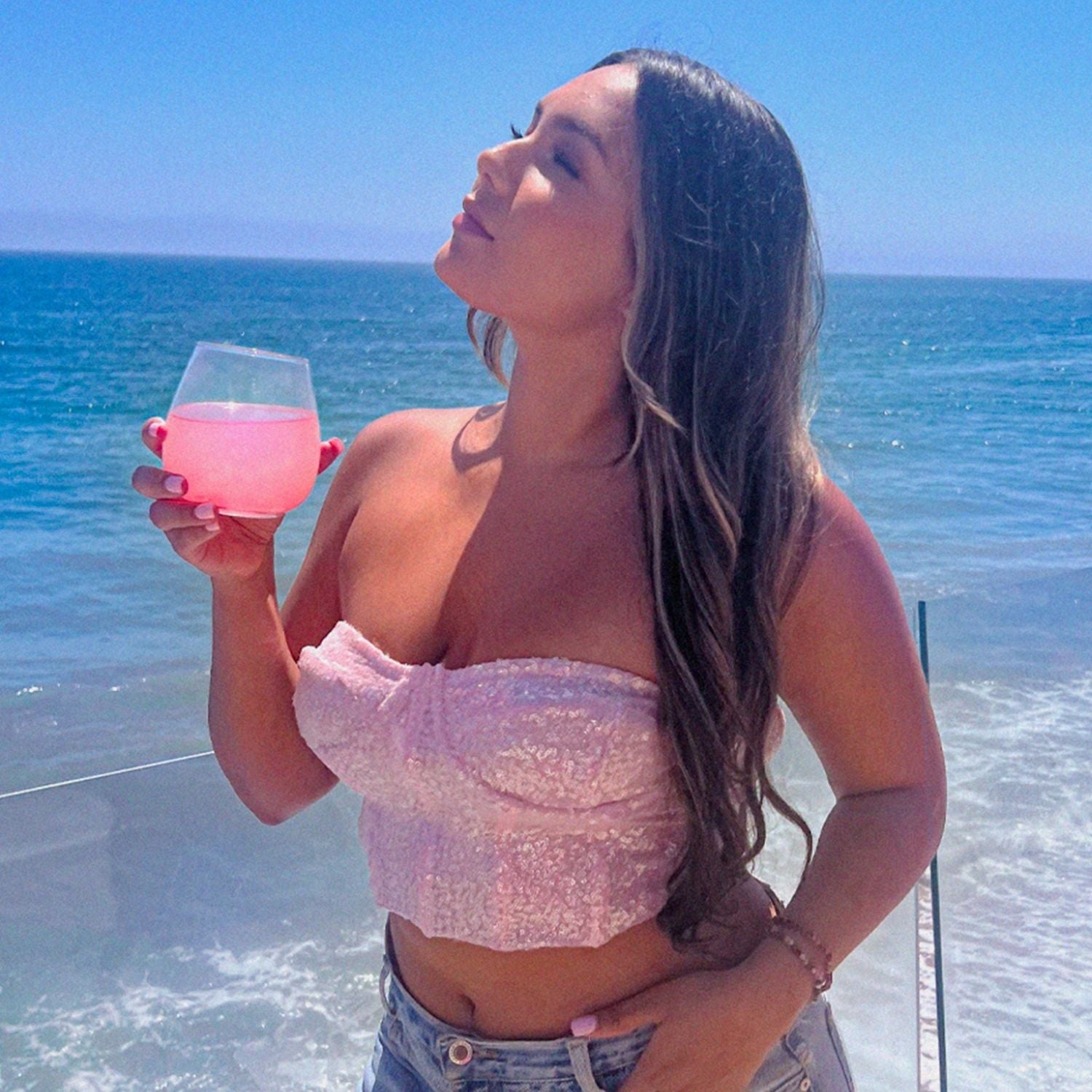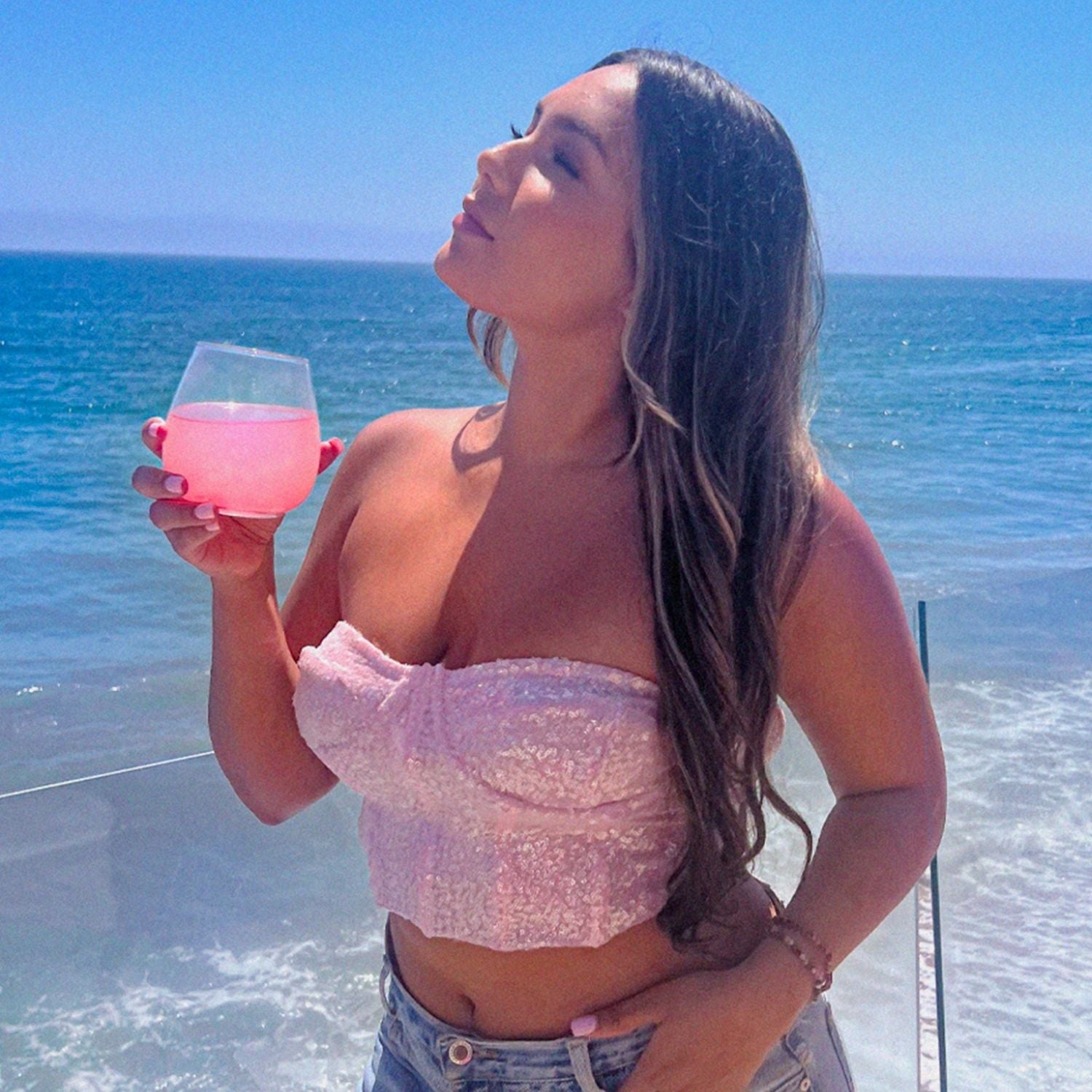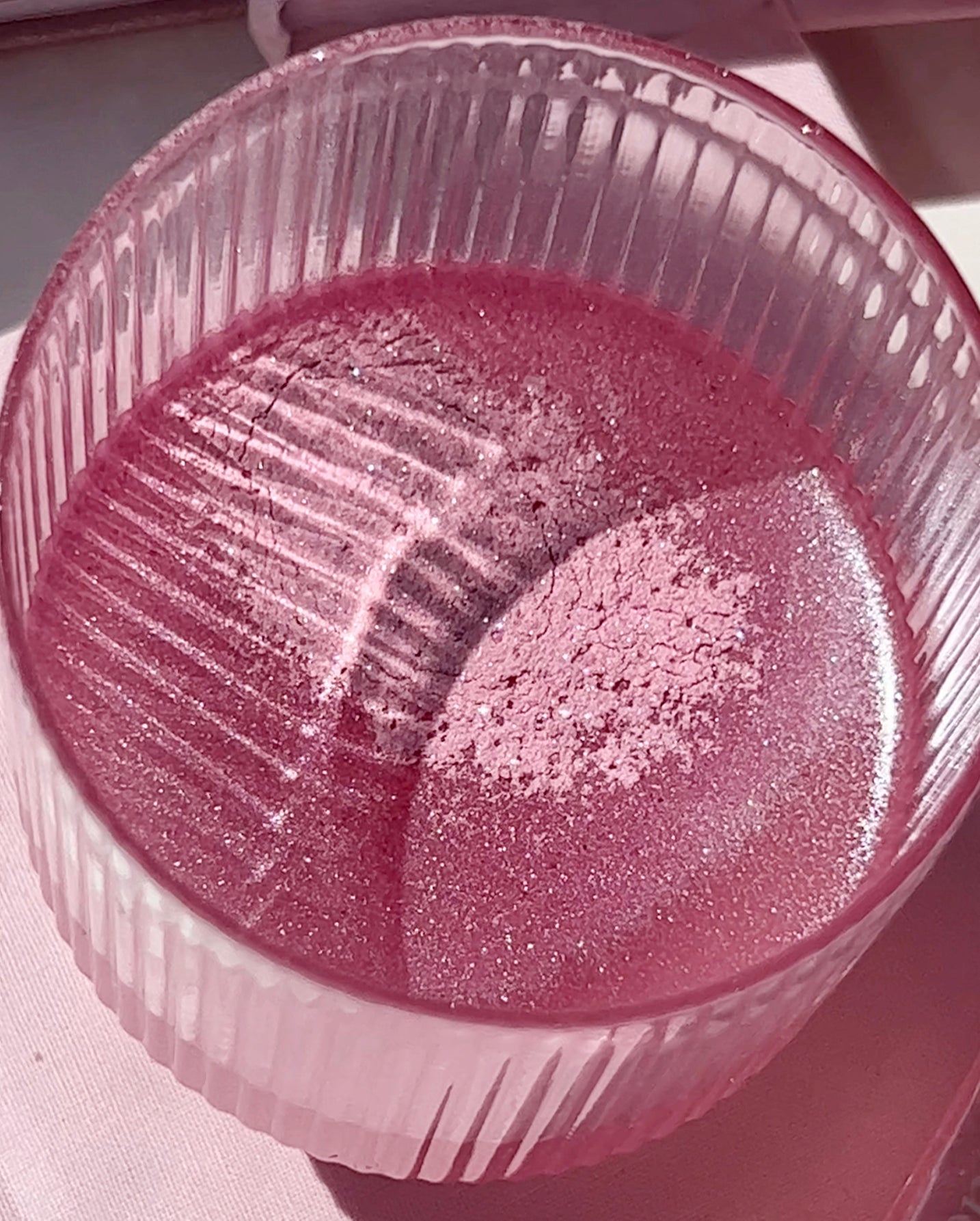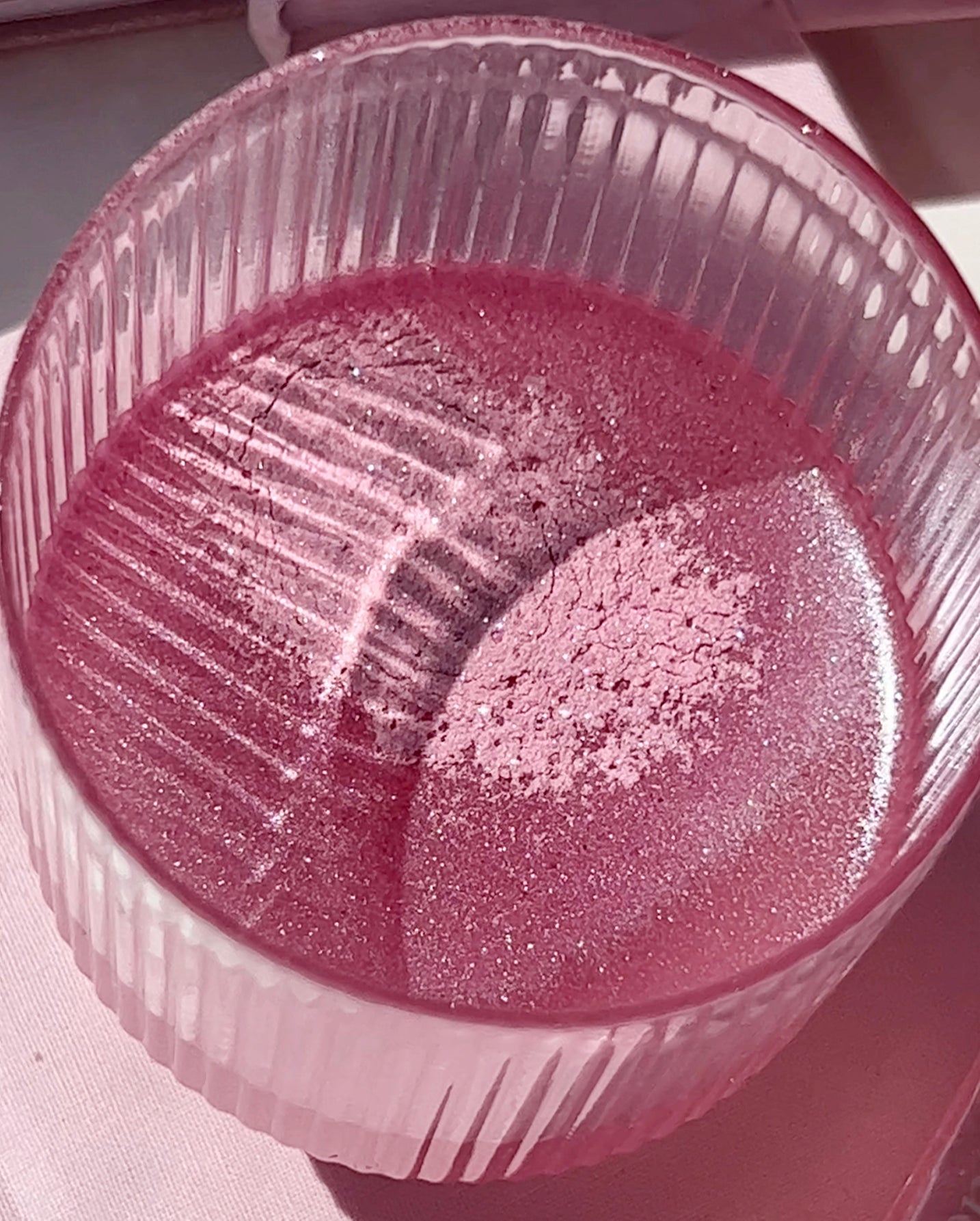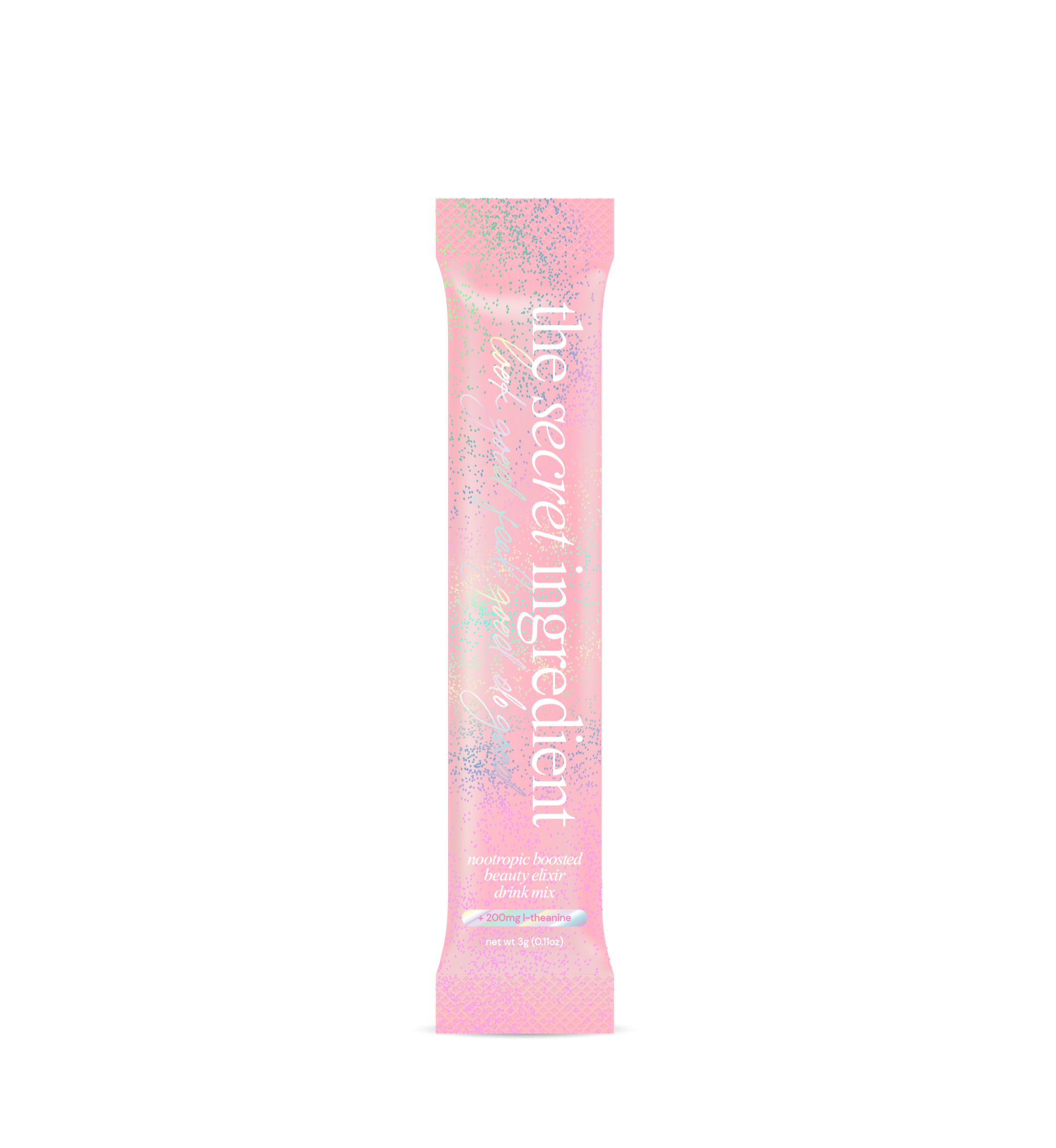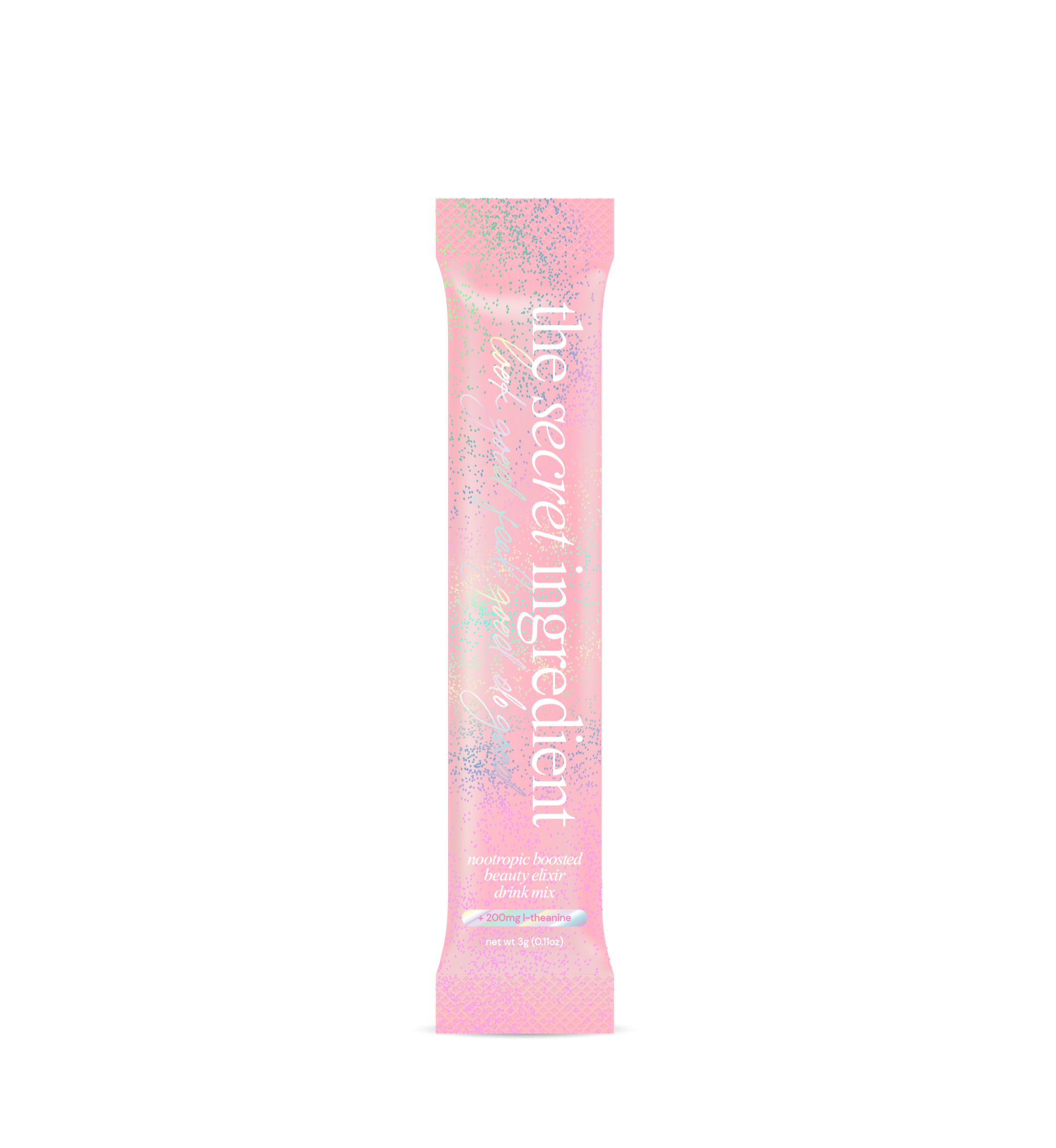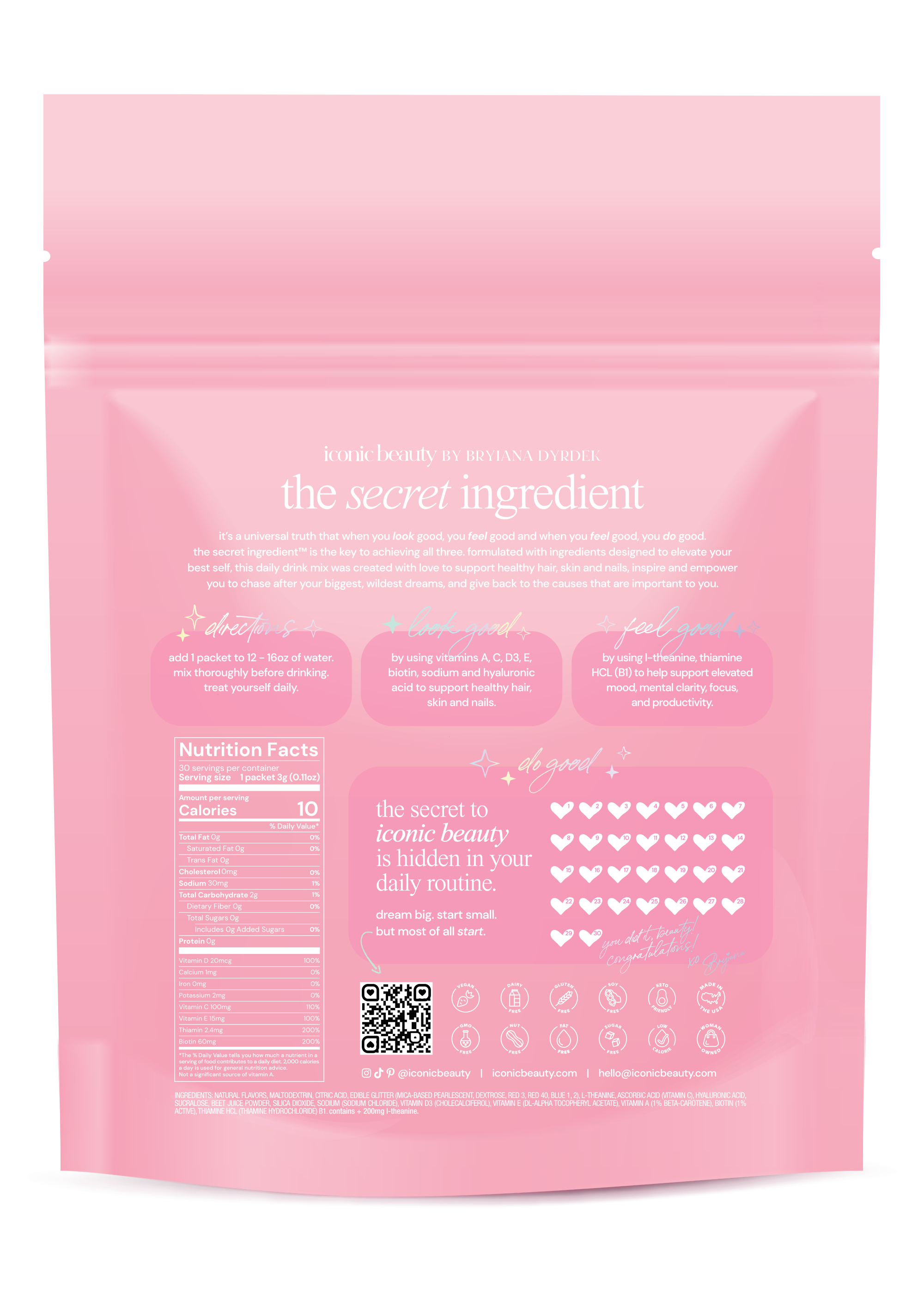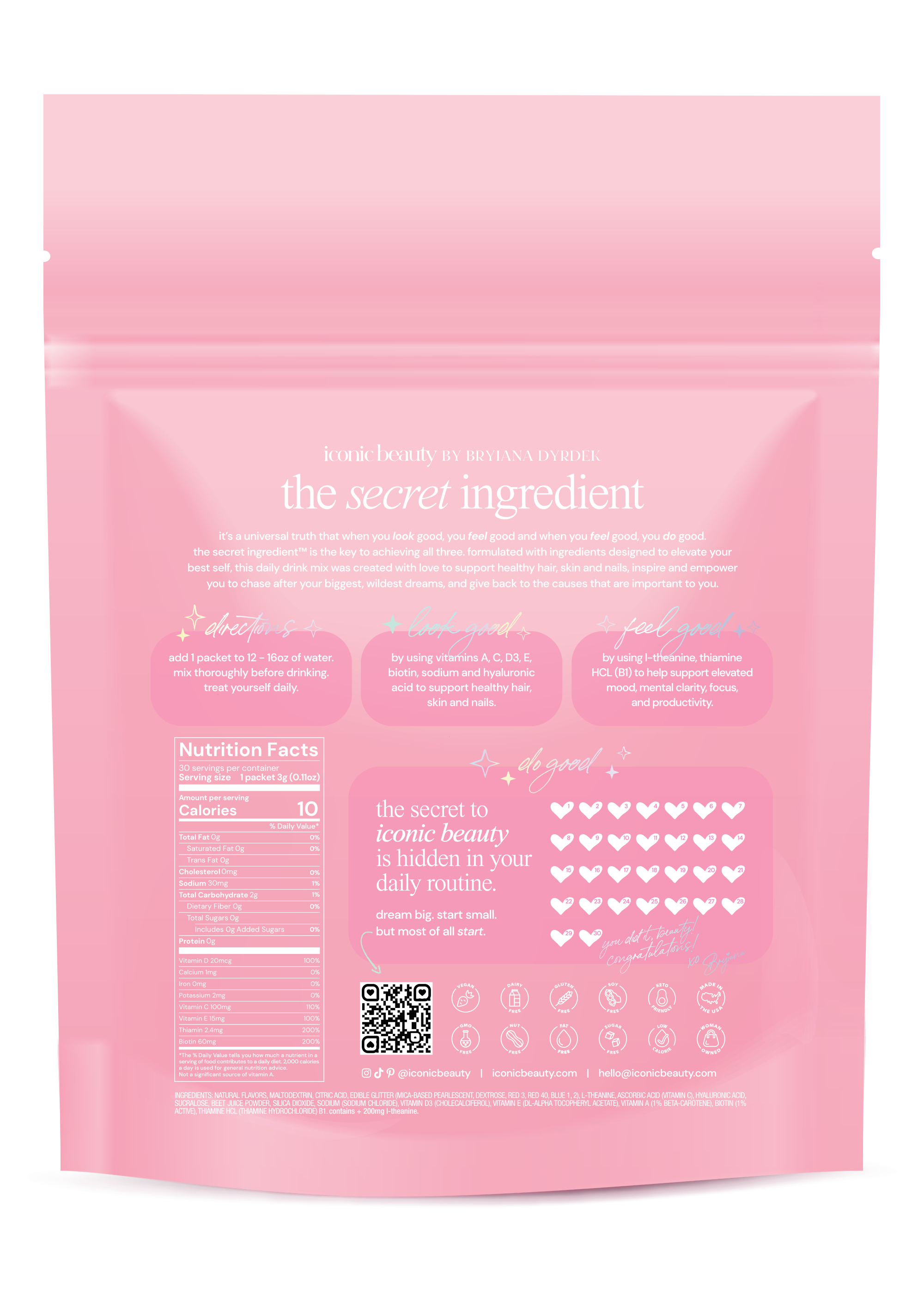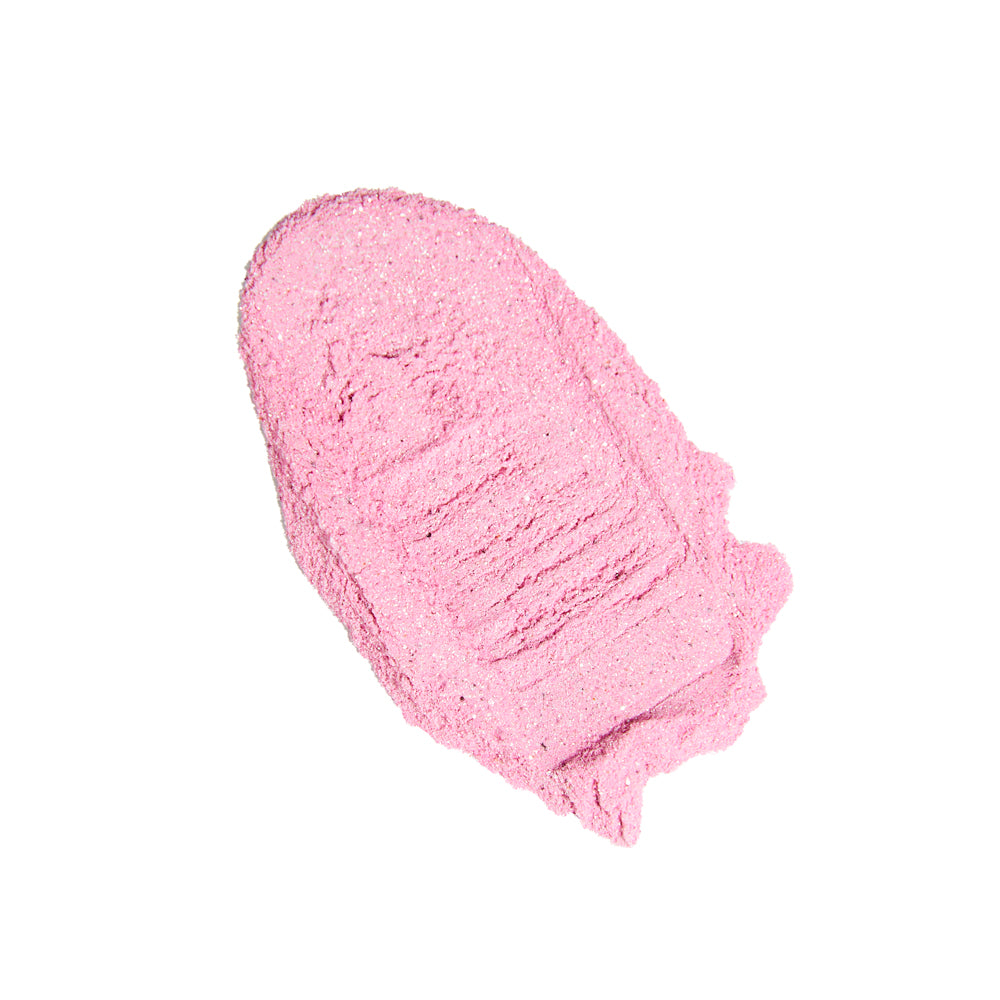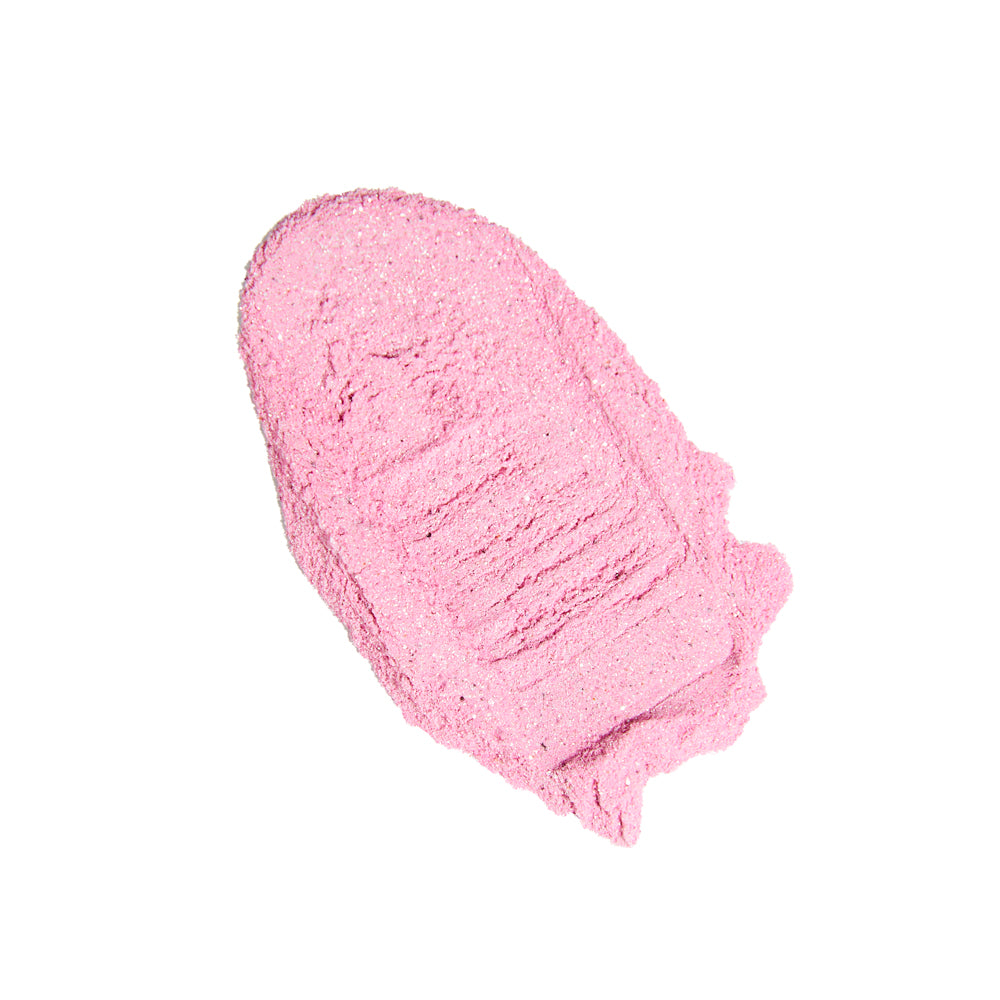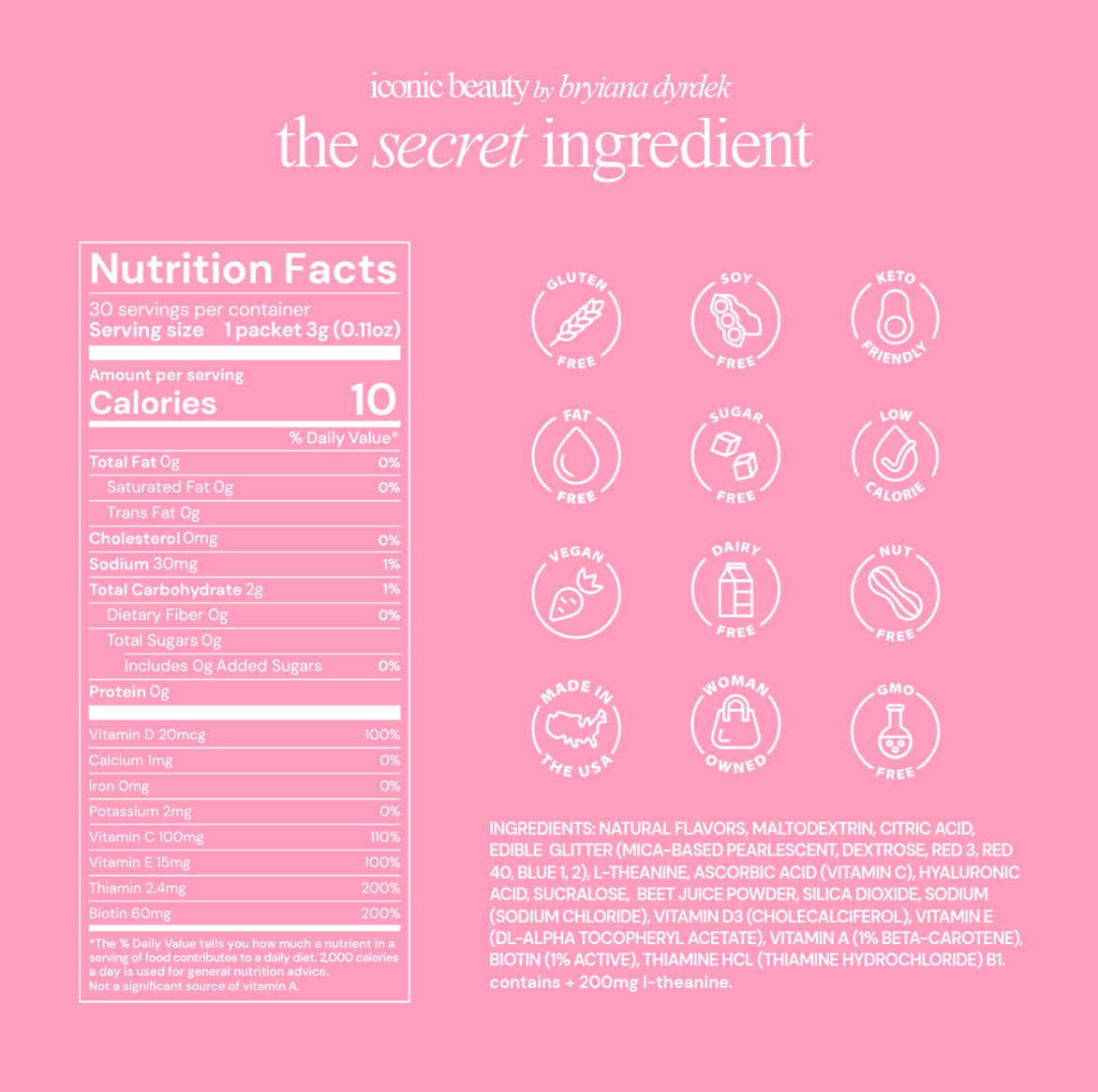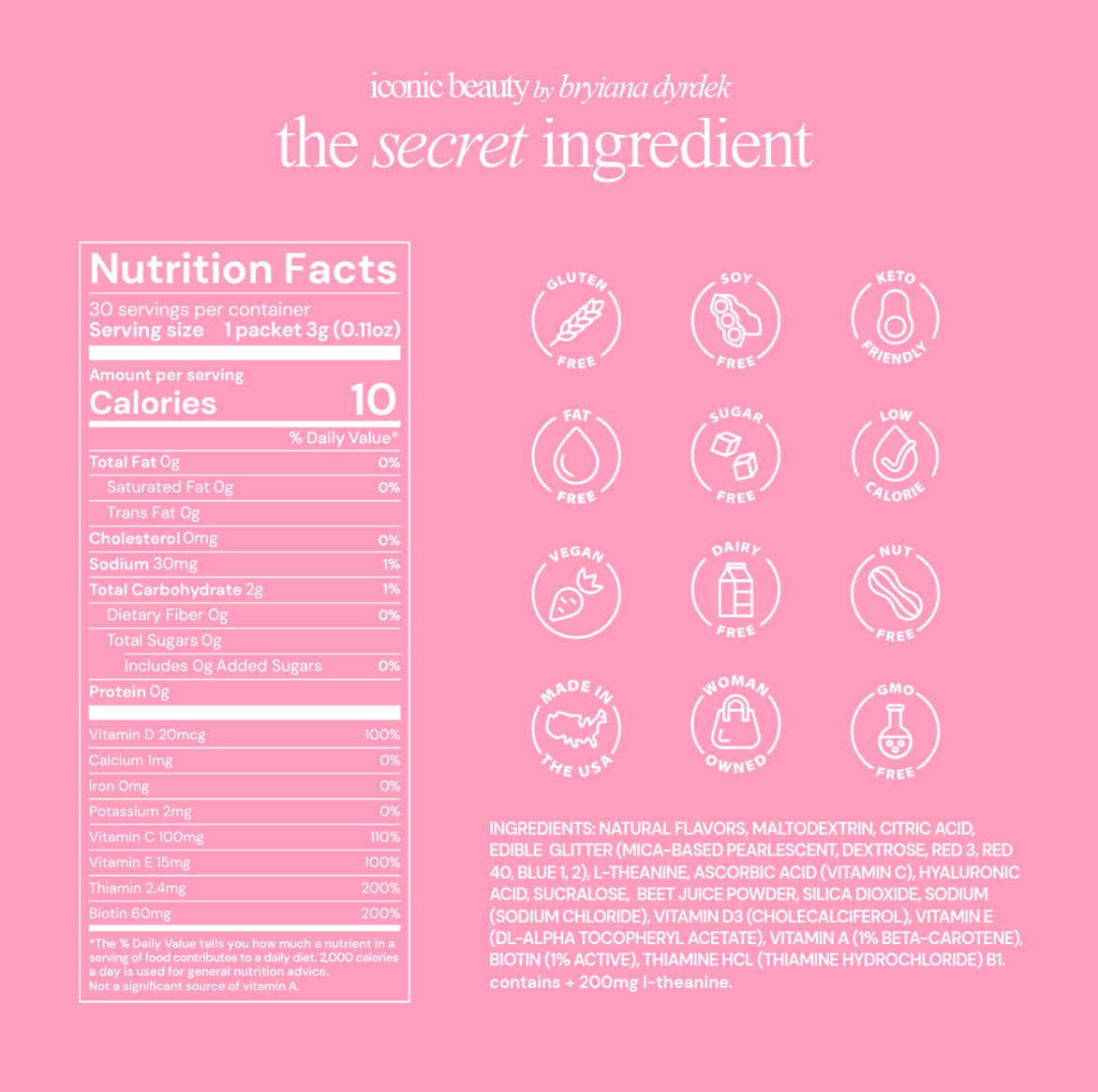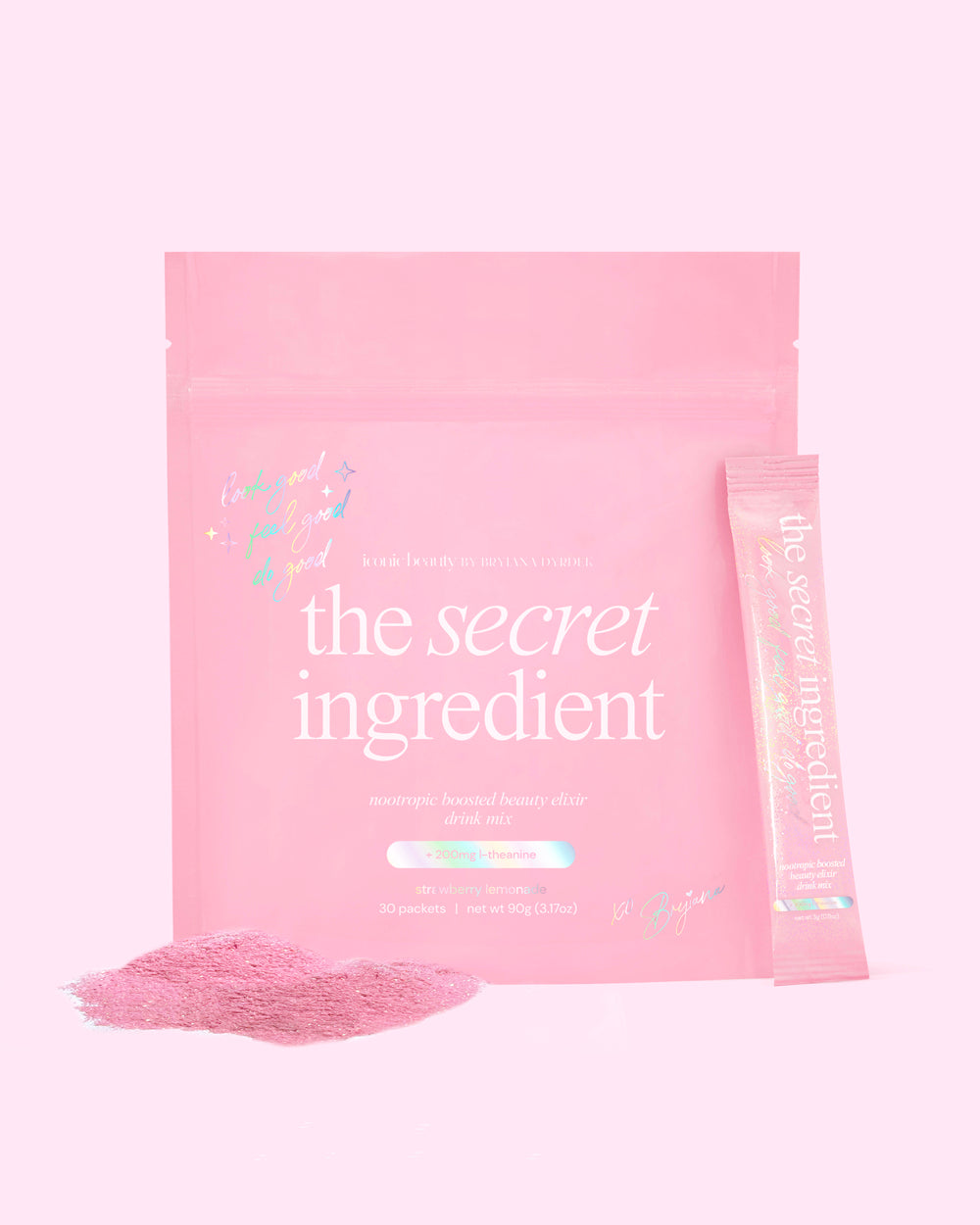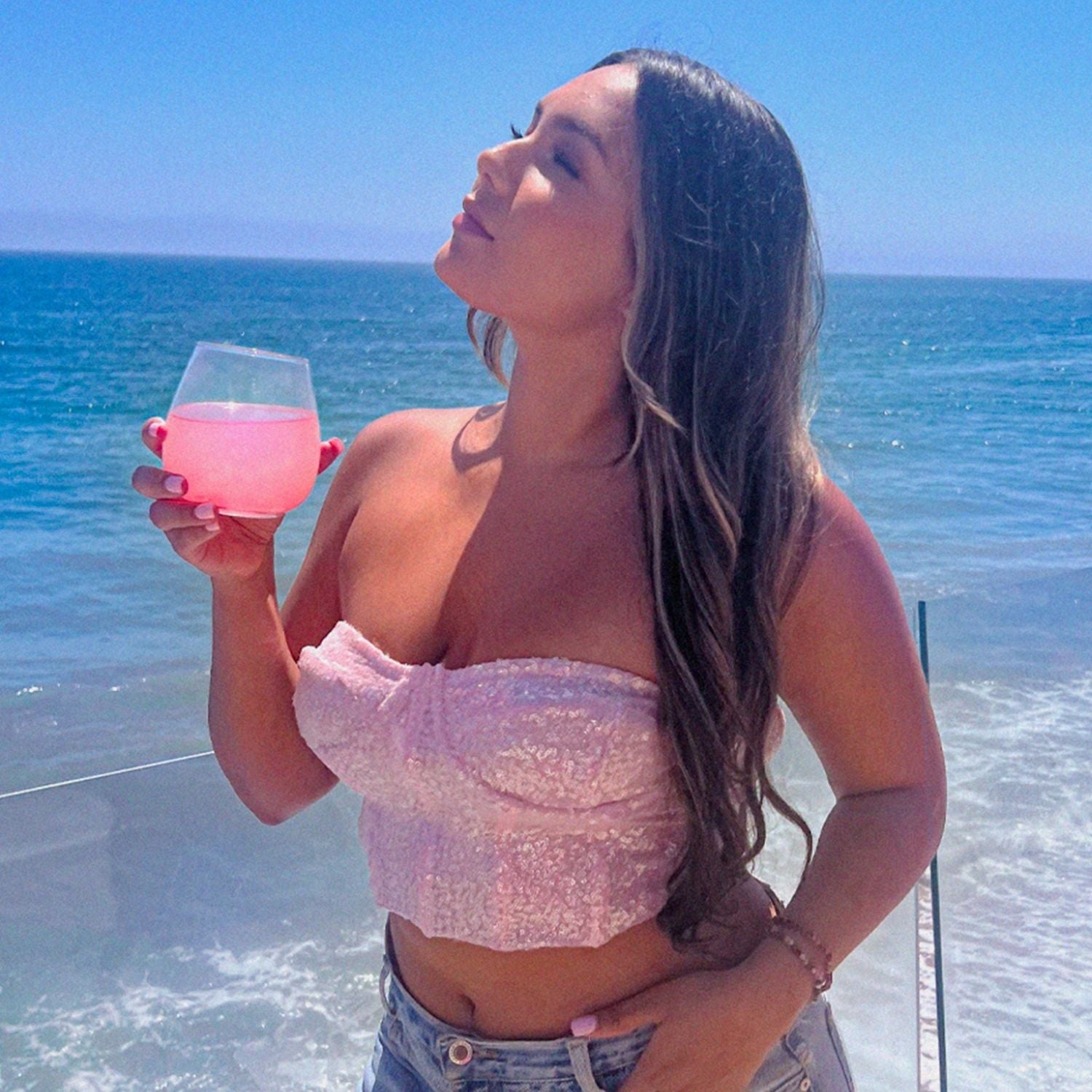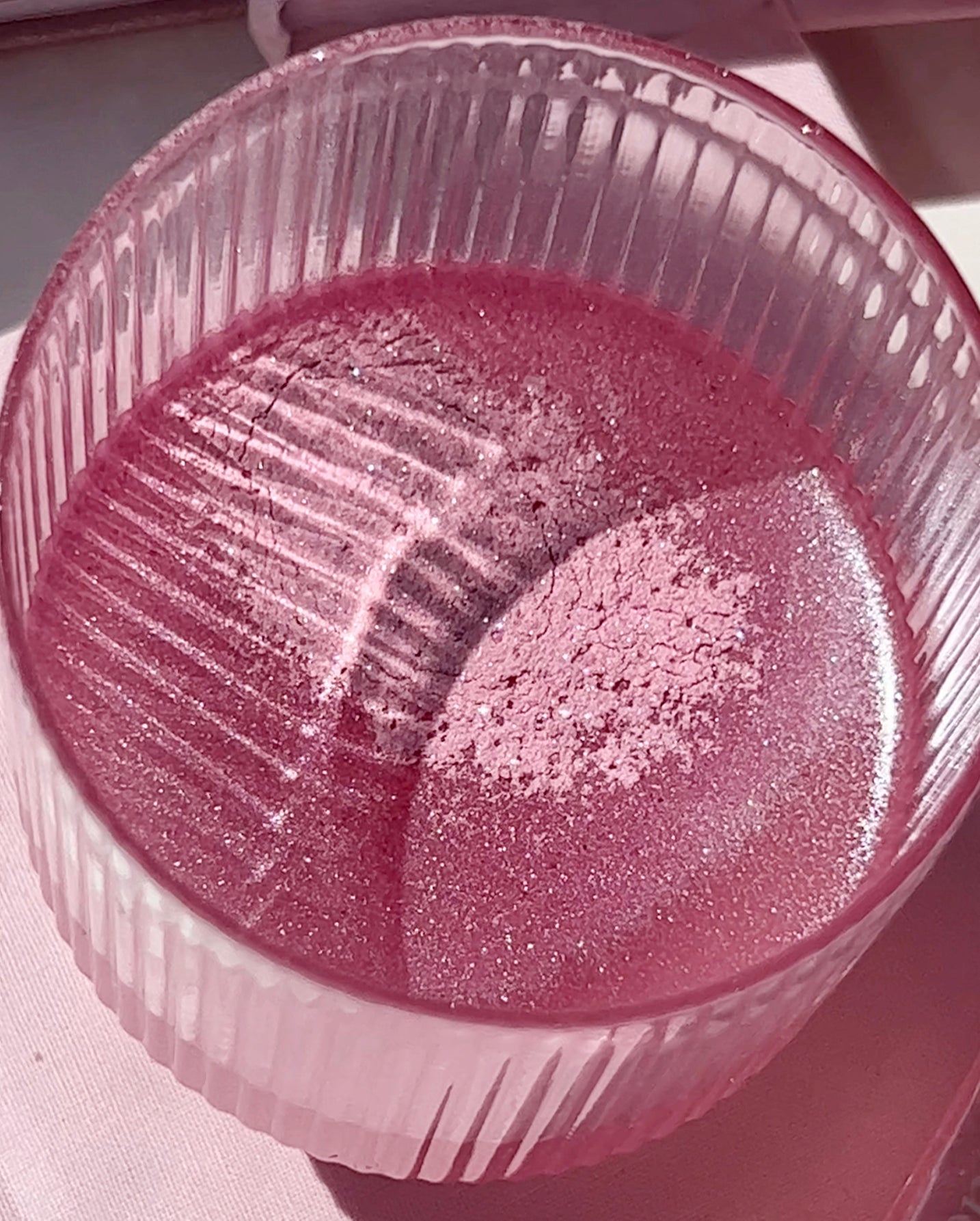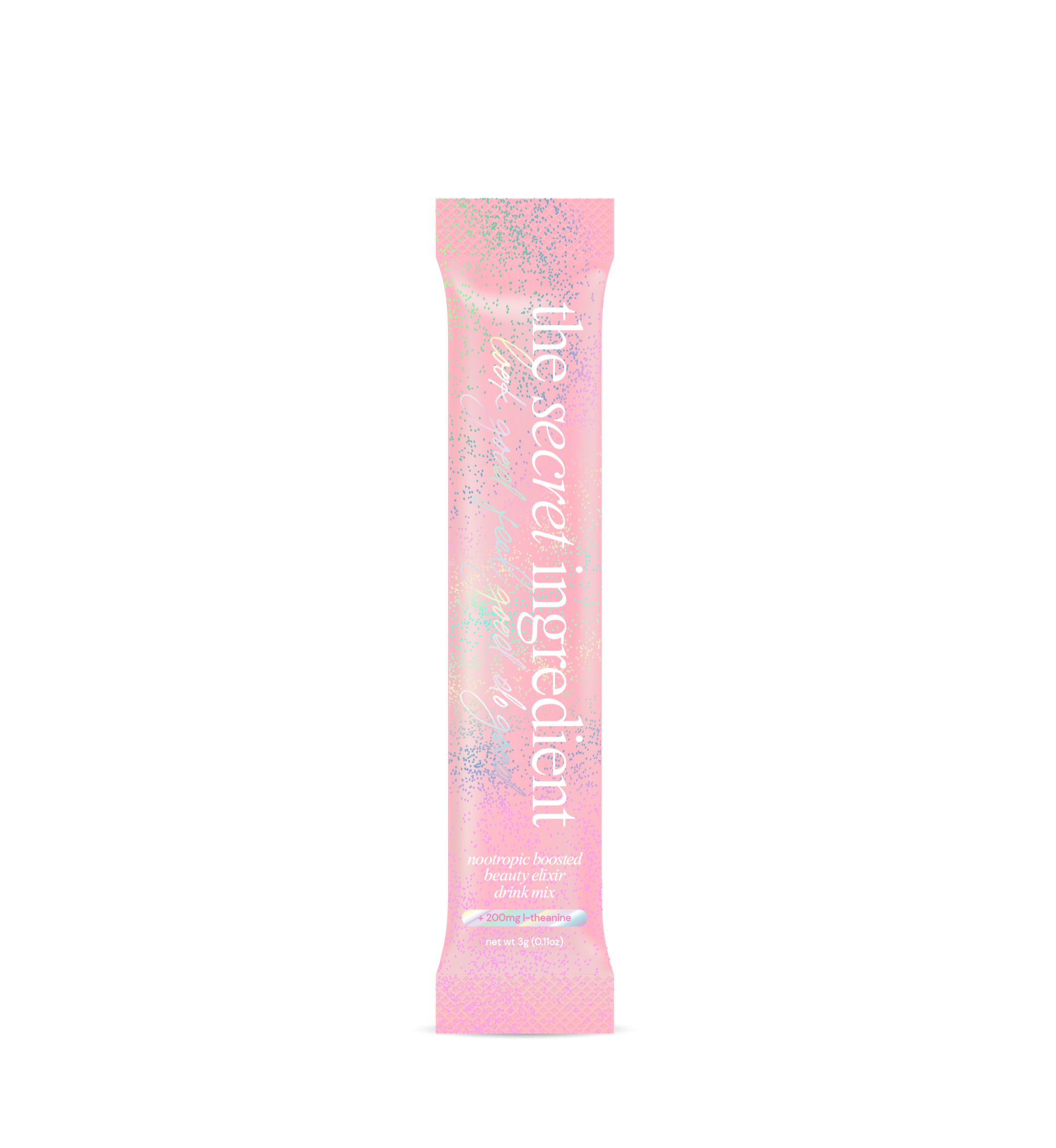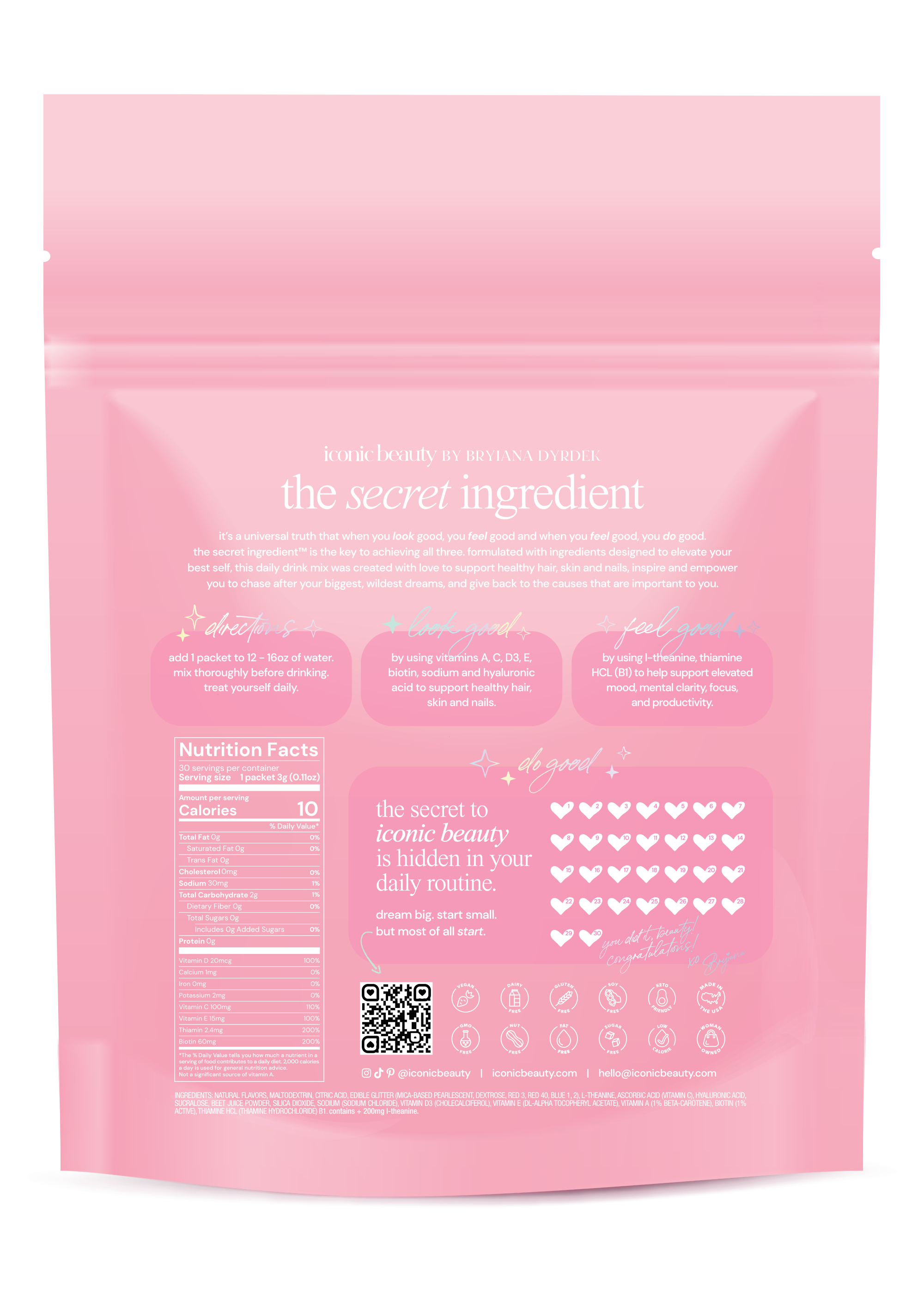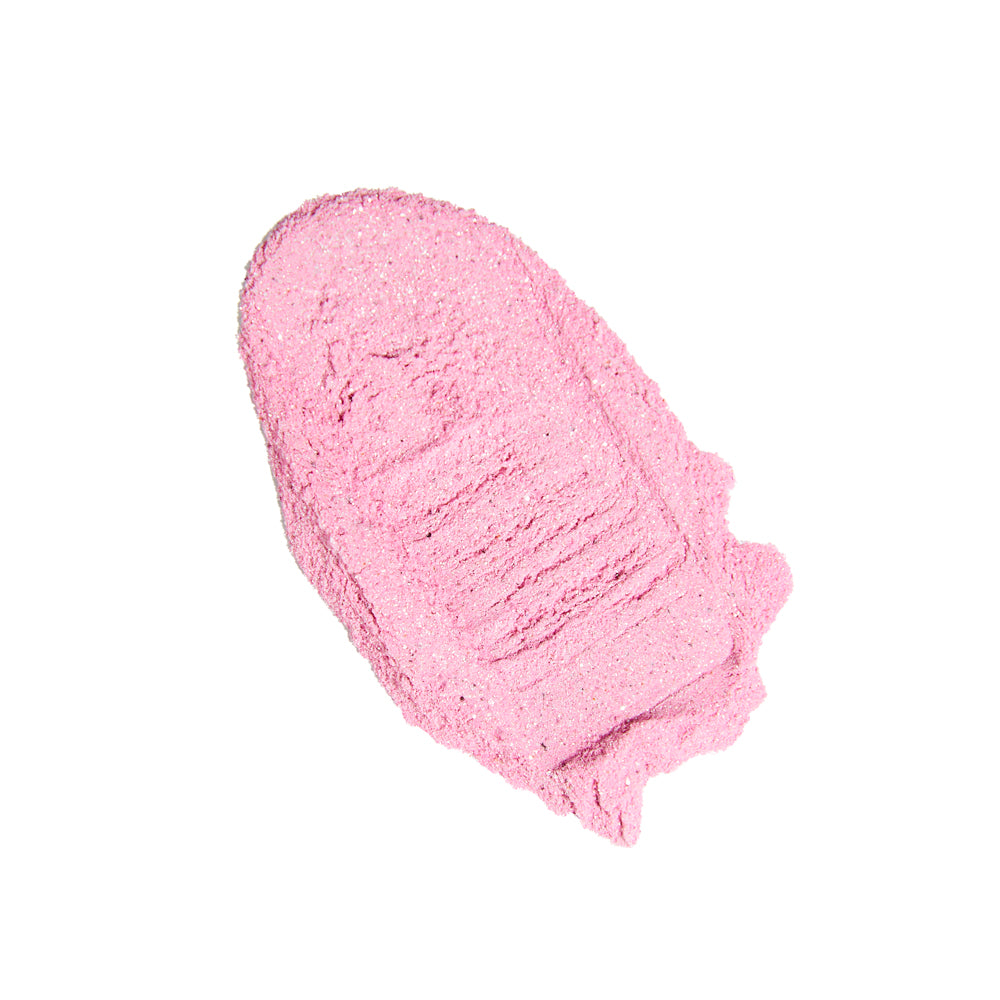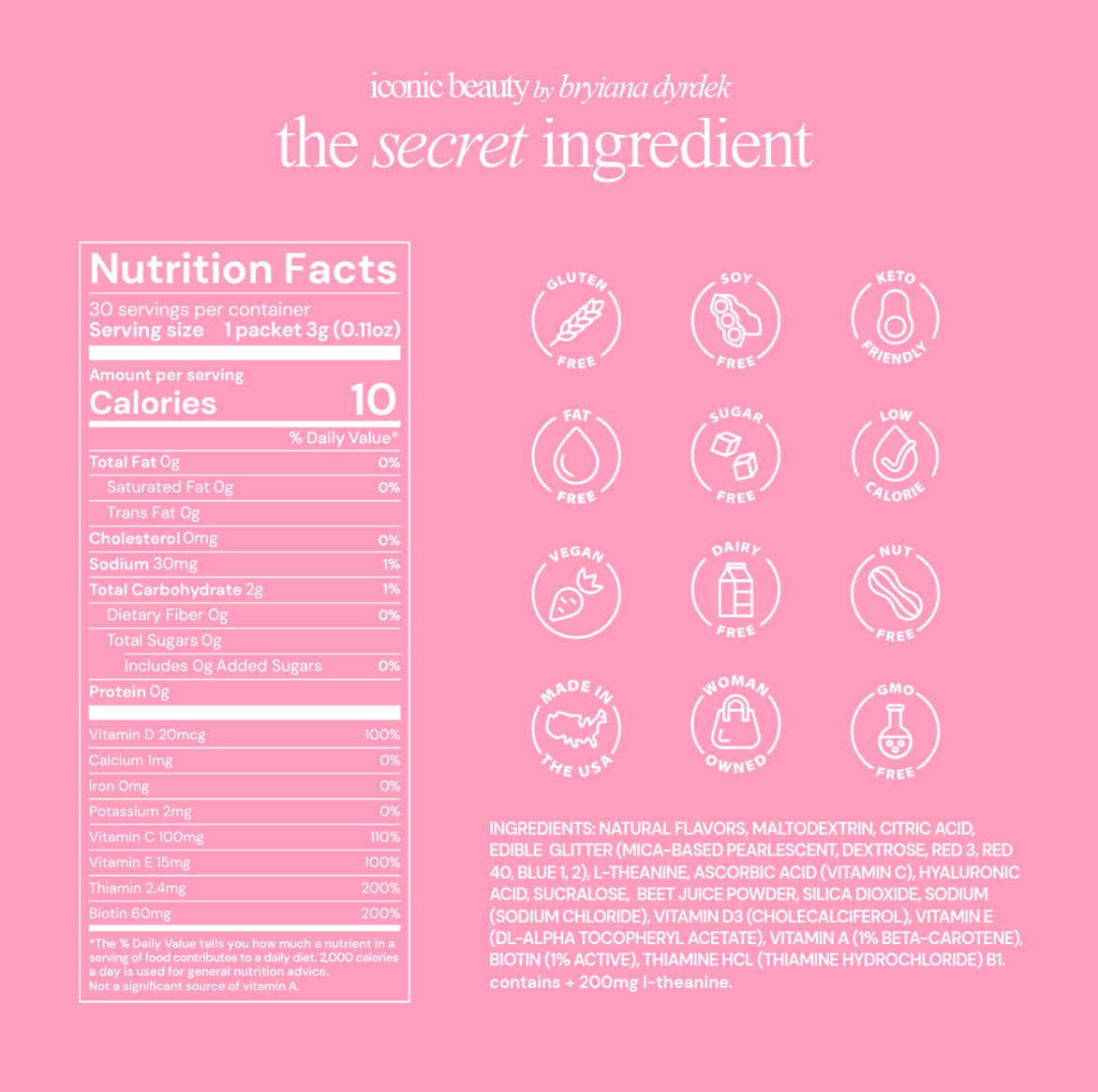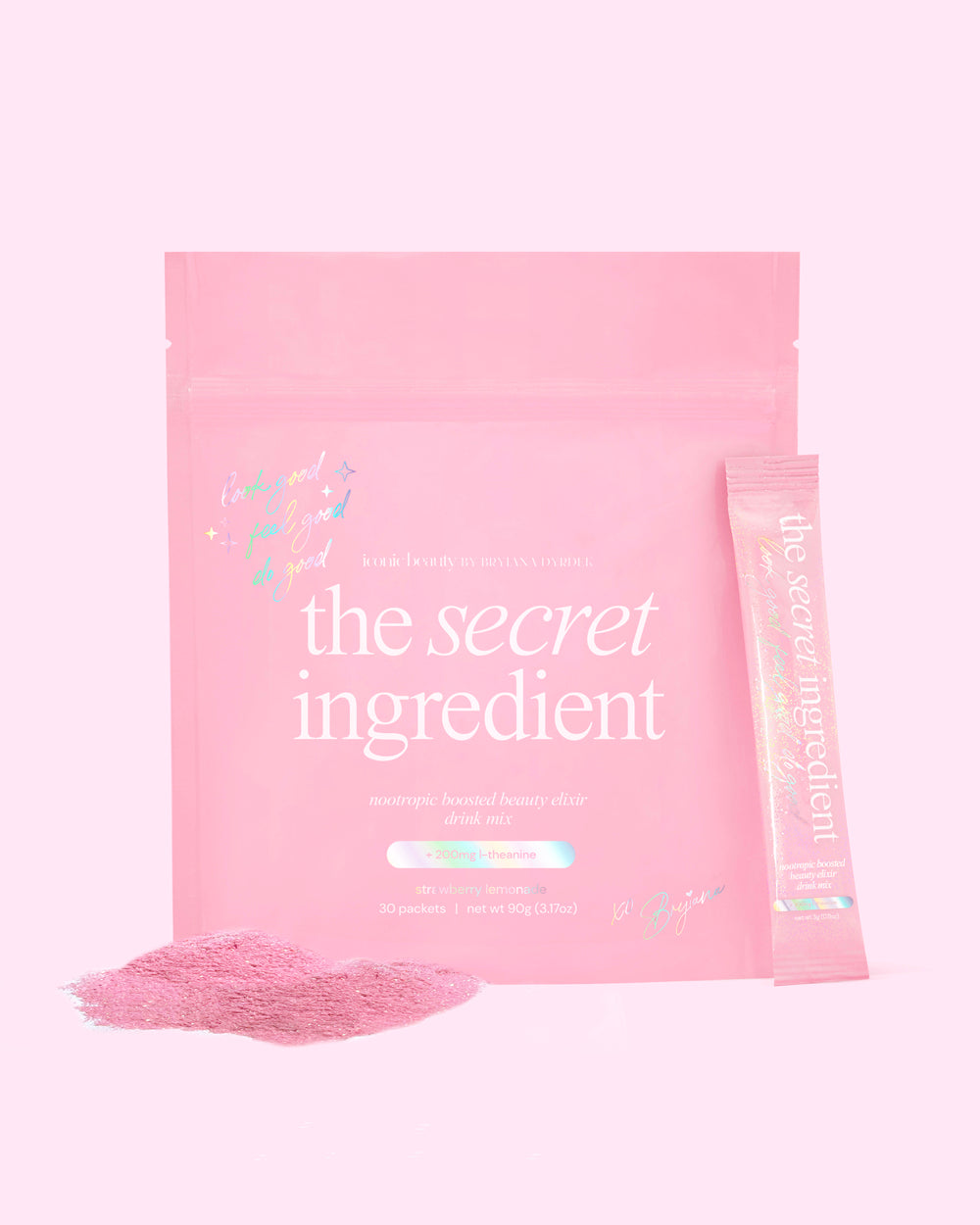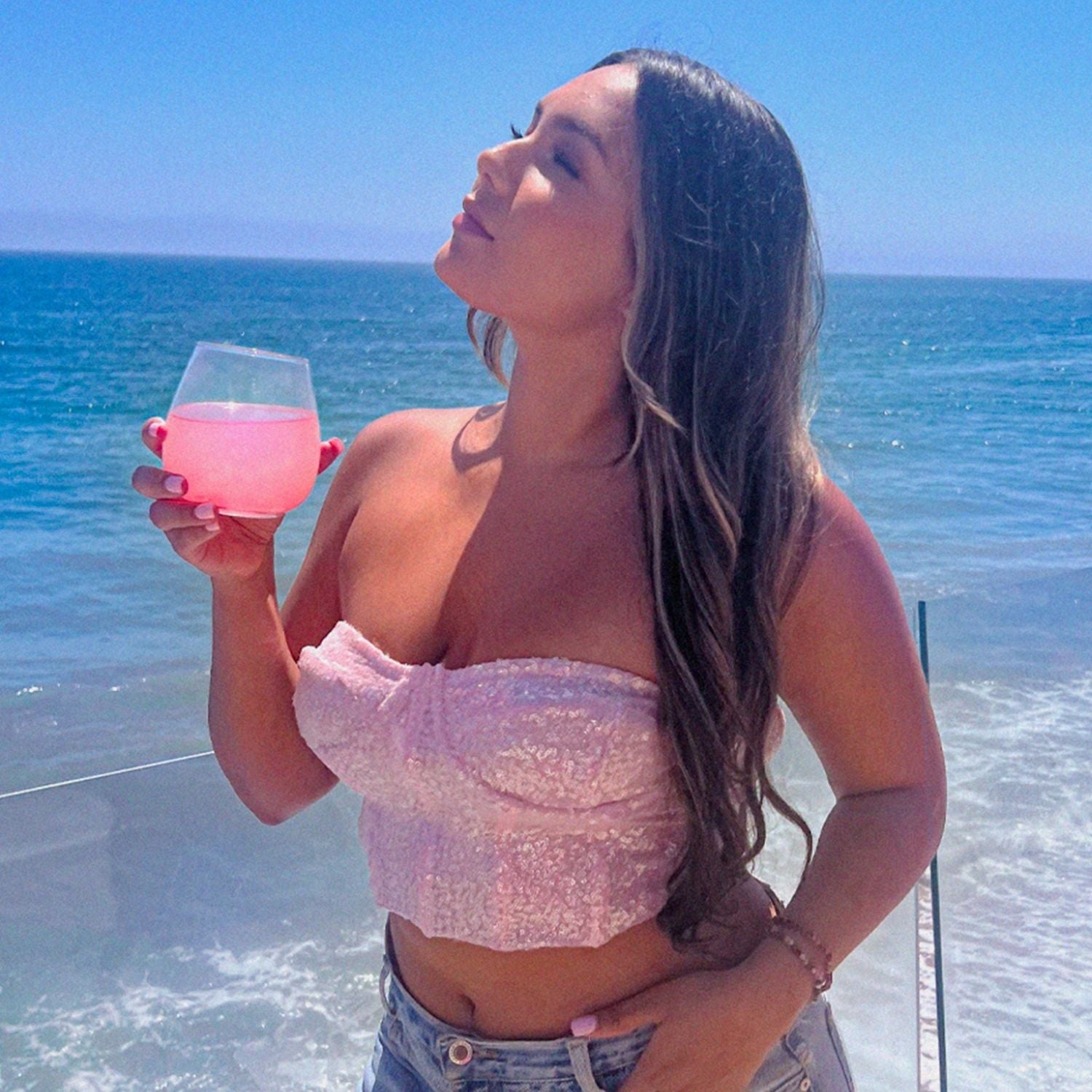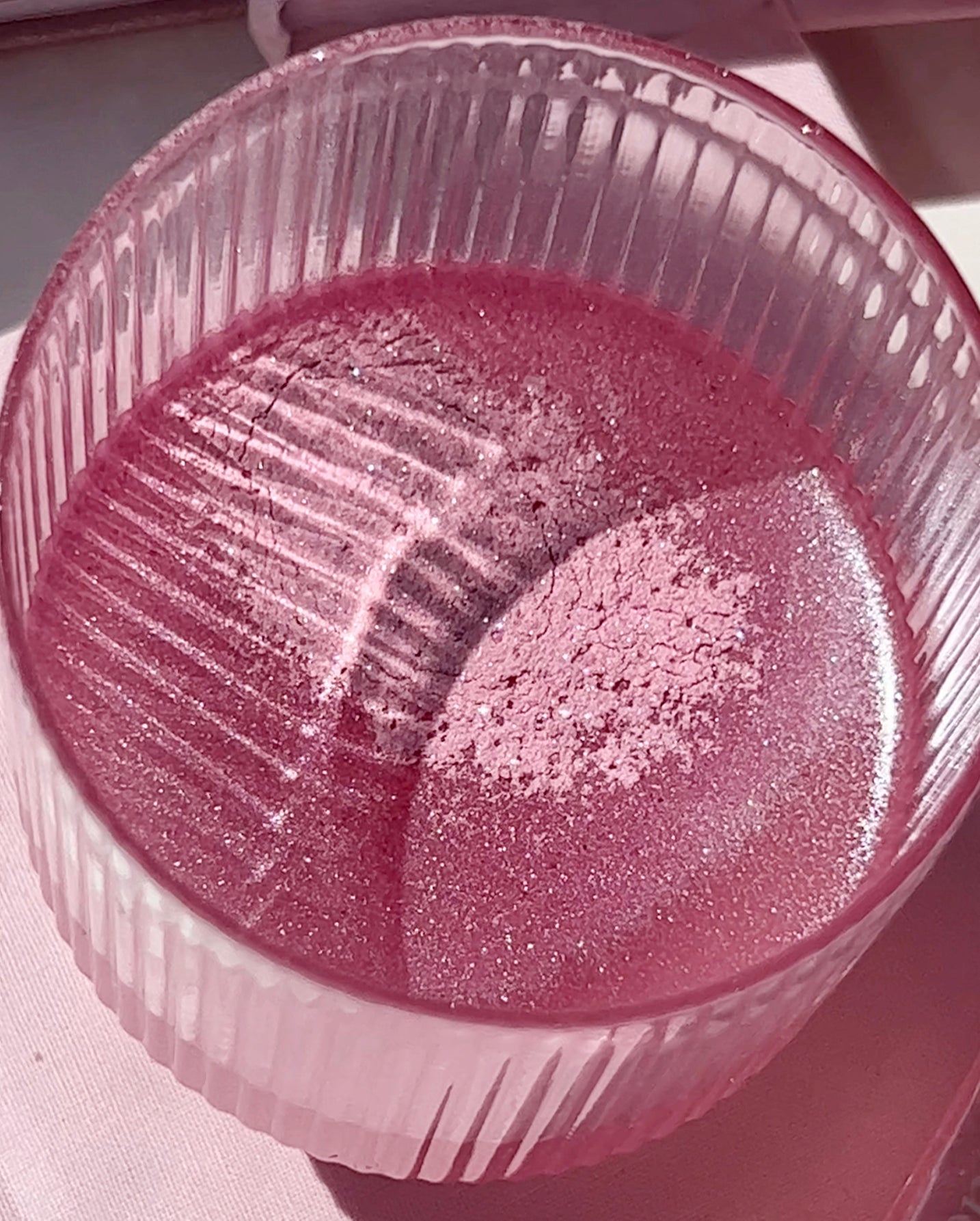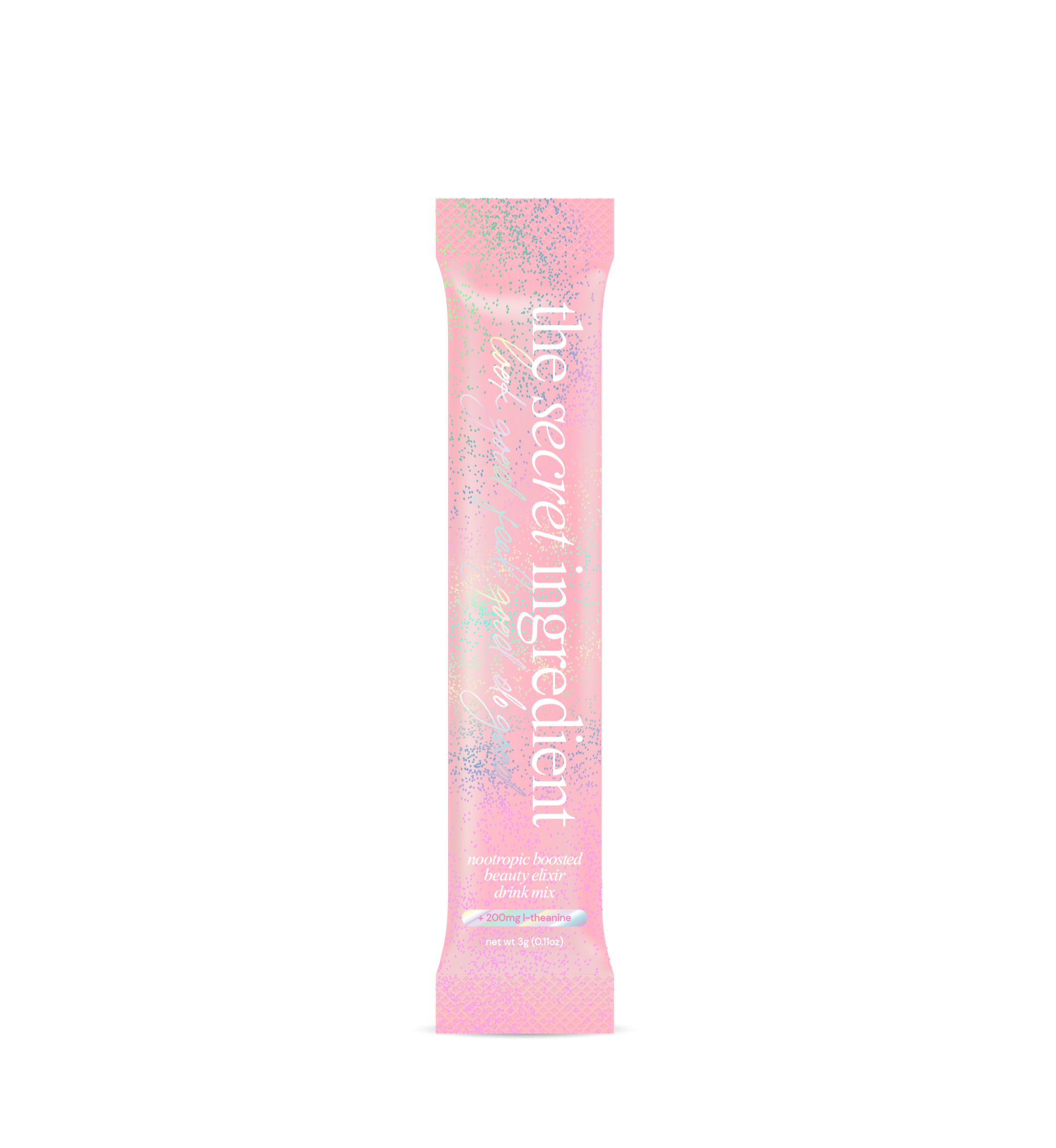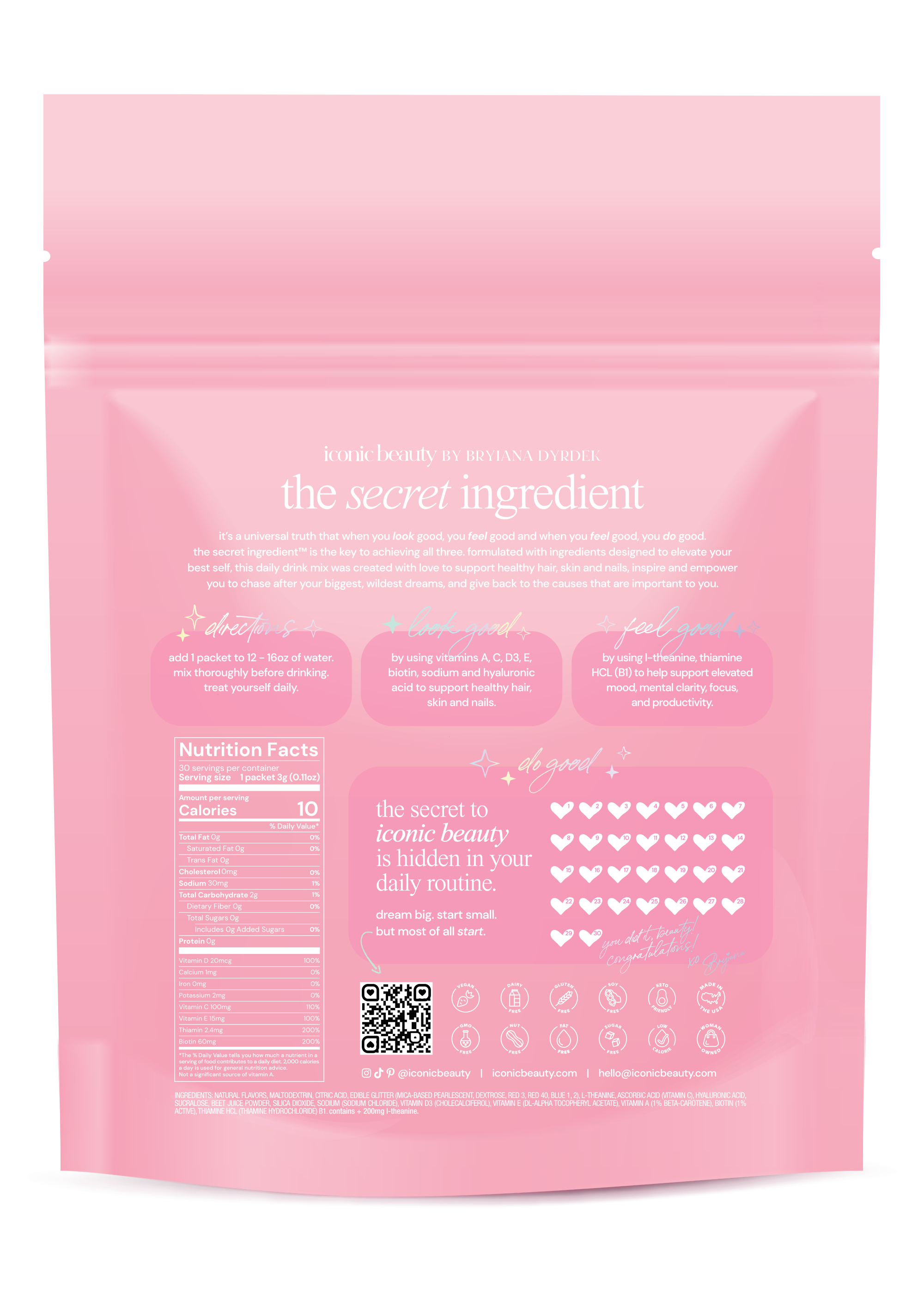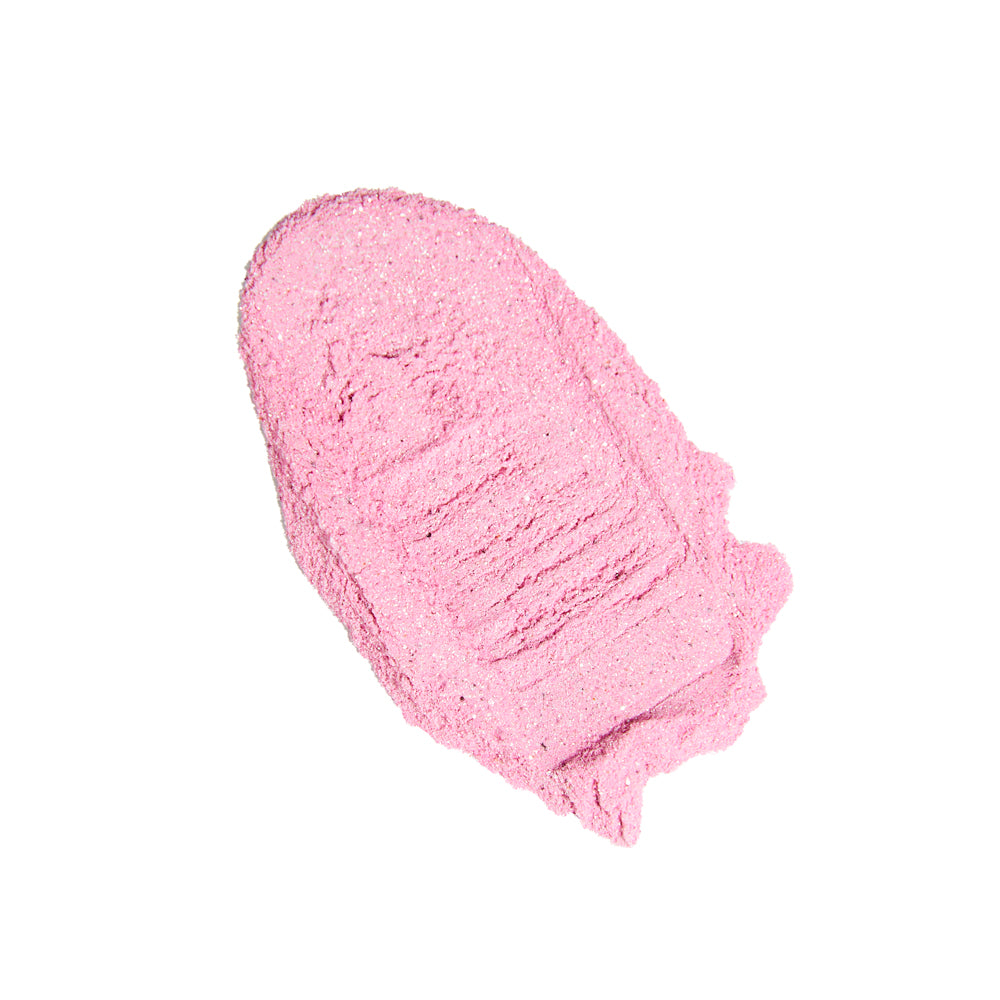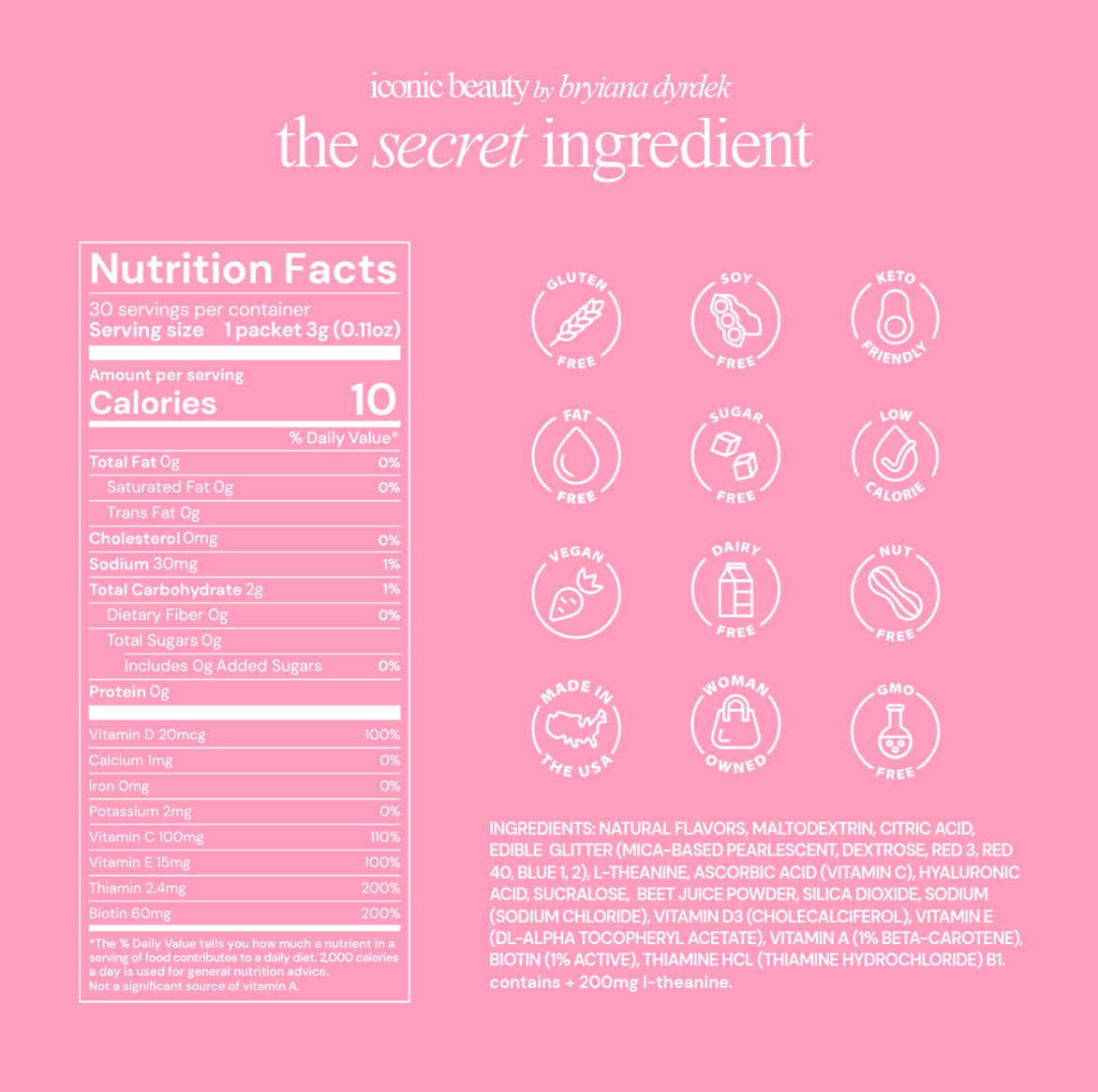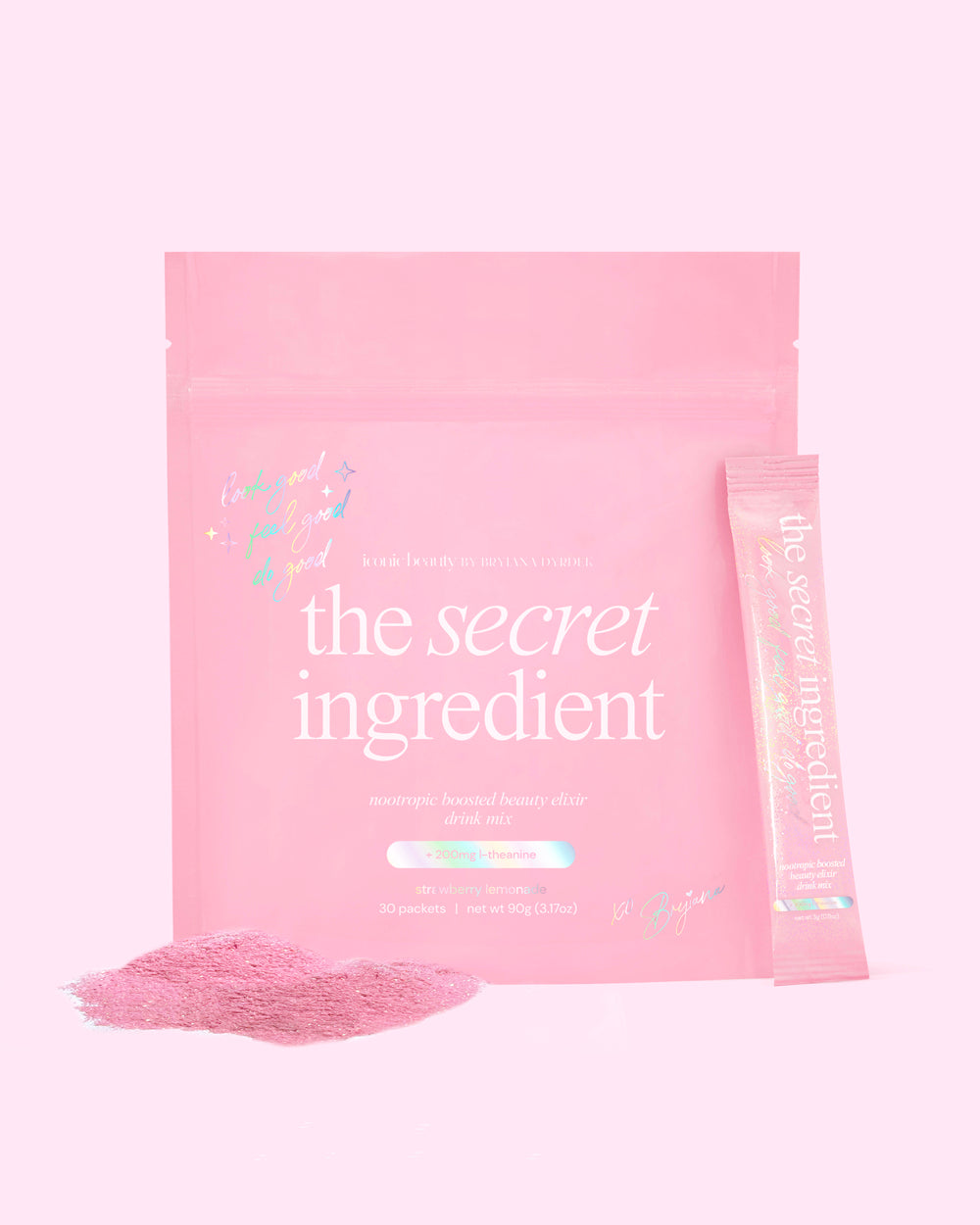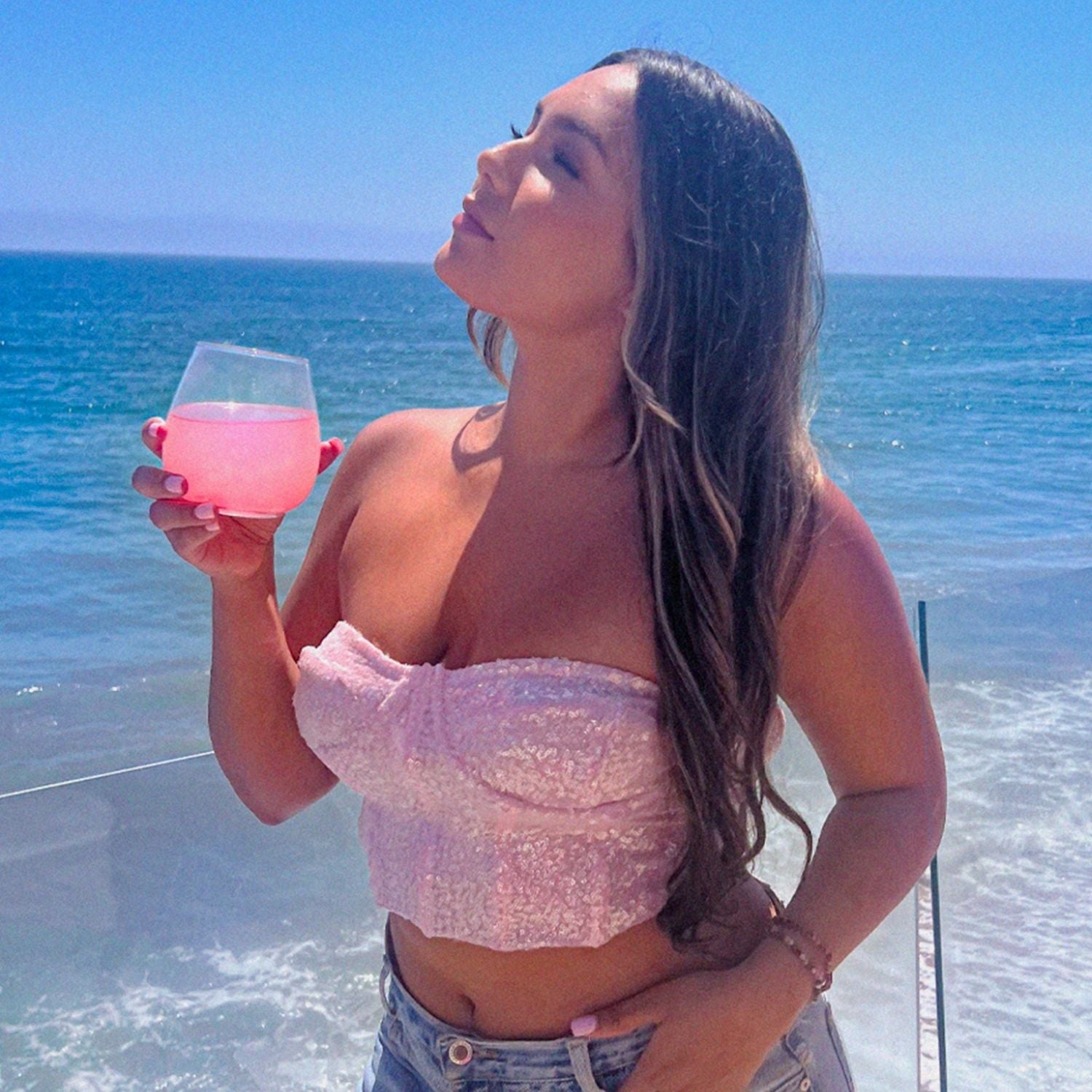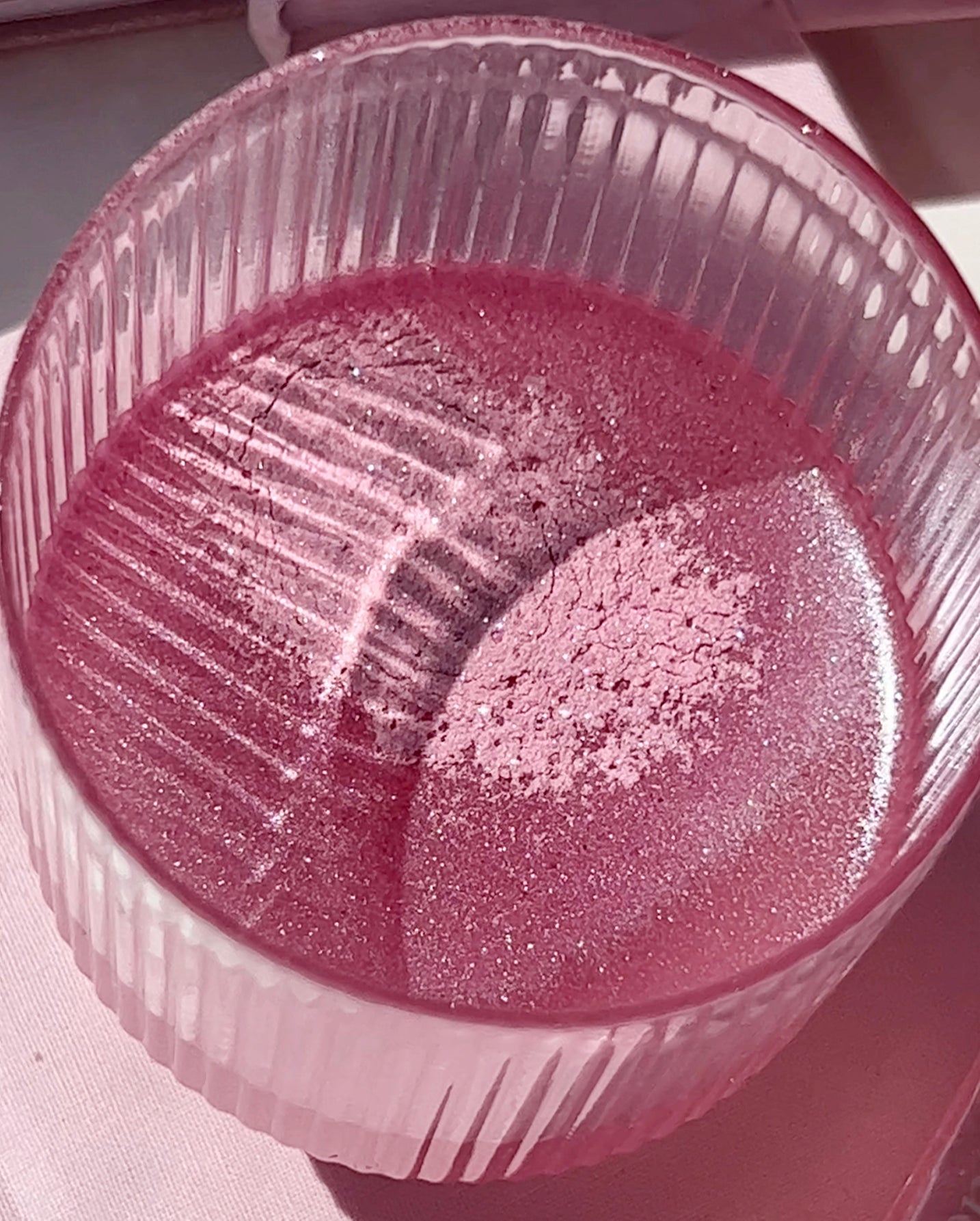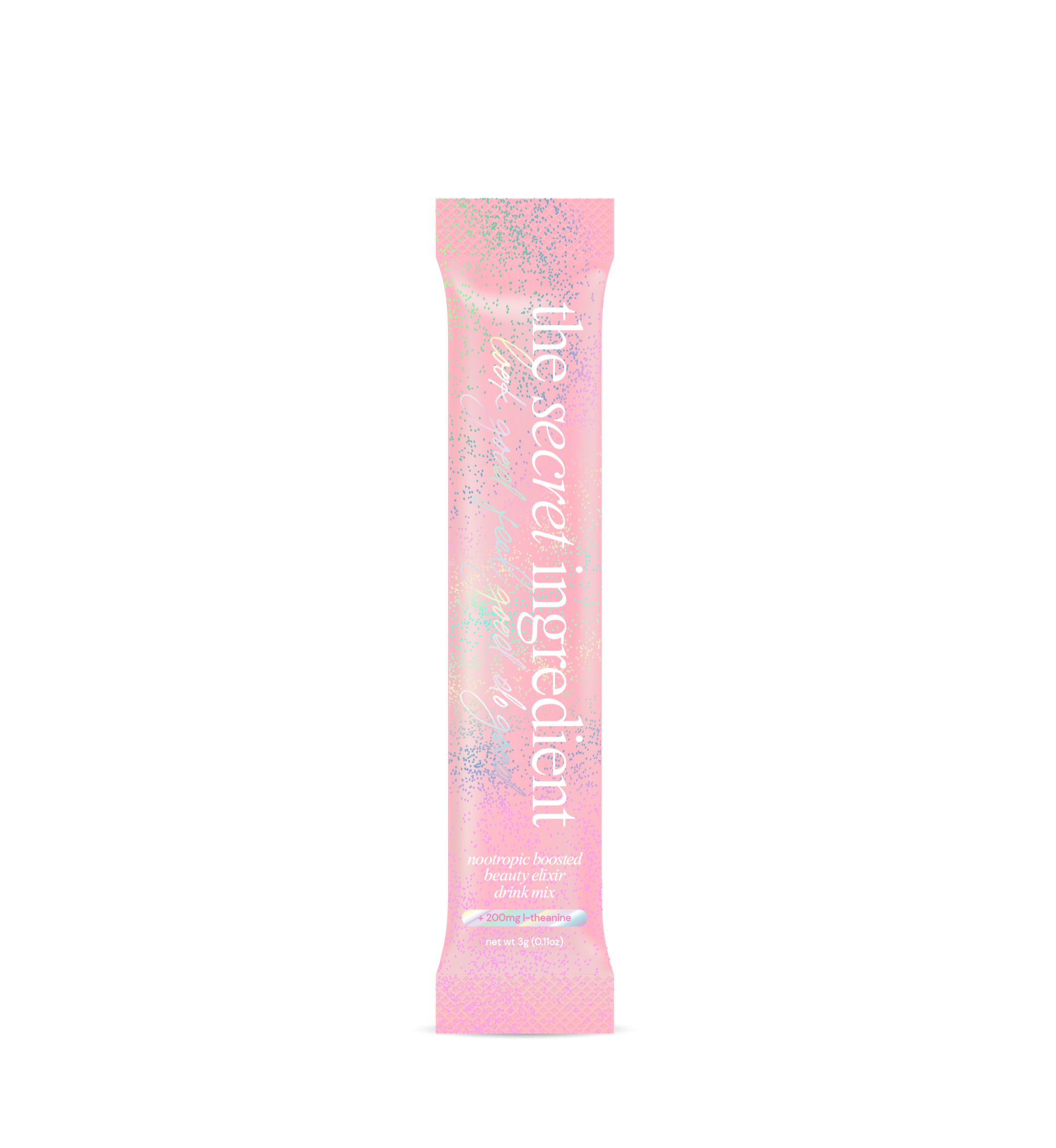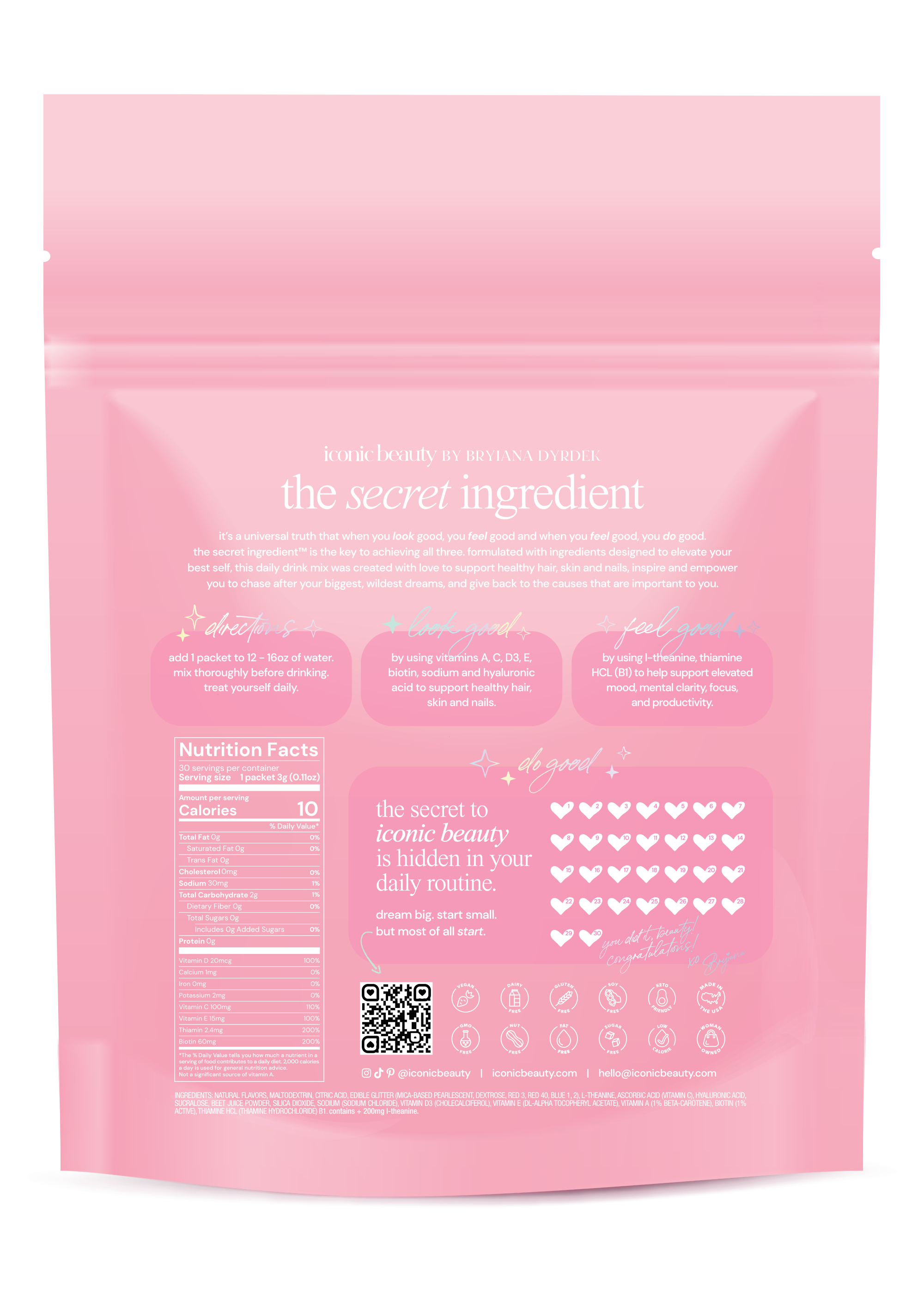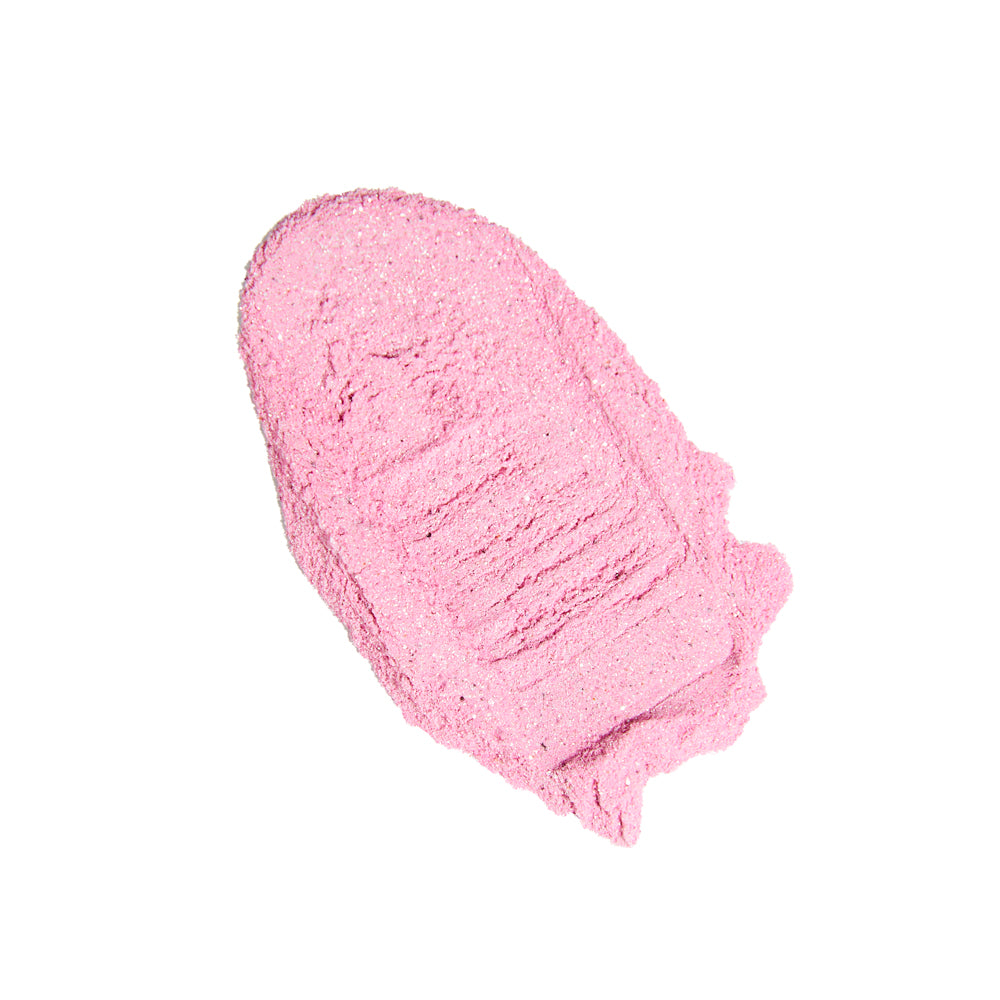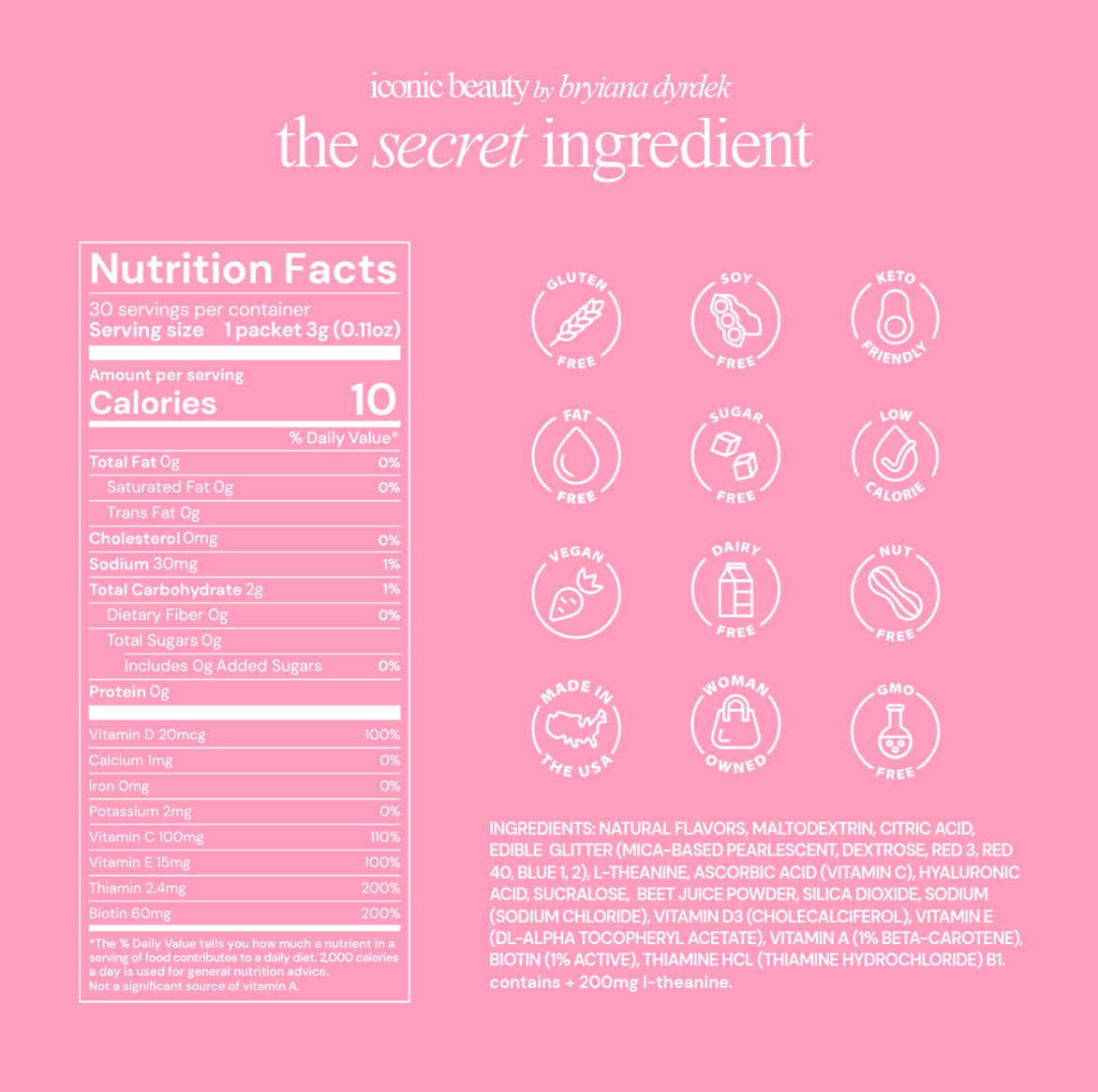 the secret ingredient decaf
nootropic boosted beauty elixir
STAR INGREDIENT: + 200mg of l-theanine

it's a universal truth that when you look good, you feel good and when you feel good, you do good. the secret ingredient™ is the key to achieving all three. formulated with ingredients designed to elevate your best self, this daily drink mix was created with love to enhance your hair, skin and nails, inspire and empower you to chase after your biggest, wildest dreams and give back to the causes that are important to you.
founded with the spirit of elevating your best self, iconic beauty was established to help you look good, feel good, and do good, so you can be an icon that inspires and supports others to be the brightest versions of themselves, too.
mix 1 packet into 12 - 16 oz of water, treat yourself.

recommended for daily use.
natural flavors, maltodextrin, citric acid, edible glitter (mica-based pearlescent, dextrose, red 3, red 40, blue 1, 2), l-theanine, caffeine, ascorbic acid (vitamin c), hyaluronic acid, sucralose, beet juice powder, silica dioxide, sodium (sodium chloride), vitamin d3 (cholecalciferol), vitamin e (dl-alpha tocopheryl acetate), vitamin a (1% beta-carotene), biotin (1% active), thiamine hcl (thiamine dydrochloride) b1